Multiple Dates
Become a Home-Based Travel Advisor - NO EXPERIENCE NEEDED (Washington, DC)
Let Your Passion Produce Paychecks and Generational Wealth!!!
About this event
Experience business ownership with not ONE but TWO AMAZING companies, who share an EXCLUSIVE partnership, and is located in over 20 countries and growing. Make a fresh start for yourself and help other families to gain the opportunity to create generational wealth. Enjoy the freedom to maximize time with family, while leaving a legacy that will reach many generations to come. Take control of your life and build your brand as an entrepreneur. You can work part-time, full-time, or any time, you decide. The income possibilities are endless!!!
• Reclaim your Own Personal Time
• Create your own Personal Freedom
• Boost your own Financial Future
• Be Flexible, Work from Home
• Be Versatile, Work from your Phone
• Be Transferable, Work from the Beach
• Be Transportable, Extend Your Reach
Quote: "When money realizes that it is in good hands, it wants to stay and multiply in those hands." ― Idowu Koyenikan
Due to the pandemic, all meetings are now virtual. Please join me for a 30-minute Zoom presentation to receive this amazing information on how you can get started. Once you have registered, you will receive an email with your confirmation information. An email will also be sent on the day of the event with the login information for the Zoom presentation.
Enjoy the short videos before we meet. See you soon on the Zoom.
Invited by: Jean Renae Harris/Mark Anthony Harris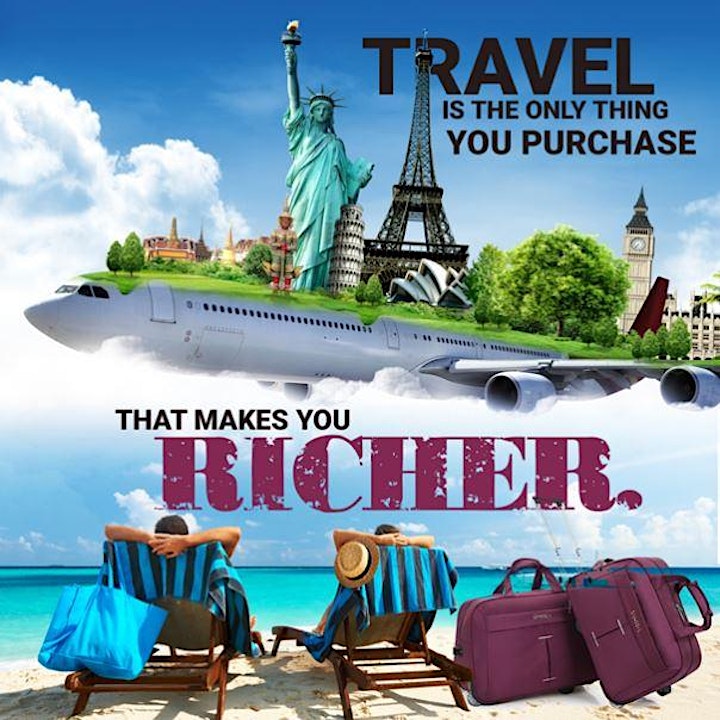 Organizer of Become a Home-Based Travel Advisor - NO EXPERIENCE NEEDED (Washington, DC)