Description
Become a pro digital marketing specialist with the help of our practical professional practice. Note: No IT knowledge needed to learn it.

What you will learn in each step:
This program-Basic:
Increase sale in any business you have
Develop your own digital marketing strategy
Read and analyze Customers
Avoid big mistakes in marketing
Find the rightful people for business, work and ...
Convince people in the digital market, social media, business meetings, websites and ...
Basic shortcuts
>>Advance:
What works or doesn't work on Facebook, Instagram, Twitter, Pinterest, and Snapchat
15 powerful & exclusive techniques in Marketing
Run a successful marketing campaigns
Design websites (without computer knowledge) that attract, convince and persuade people
Learn top digital marketing tools
Advanced shortcuts
>>>Pro:
Search engine optimization
Search engine marketing or Google AdWords
Google analytics
Social media marketing
Facebook marketing
LinkedIn marketing
Twitter marketing
YouTube marketing
Email marketing
Lead generation
Online display advertising
Mobile marketing
Content marketing
Online reputation marketing
Digital marketing strategy
Professional shortcuts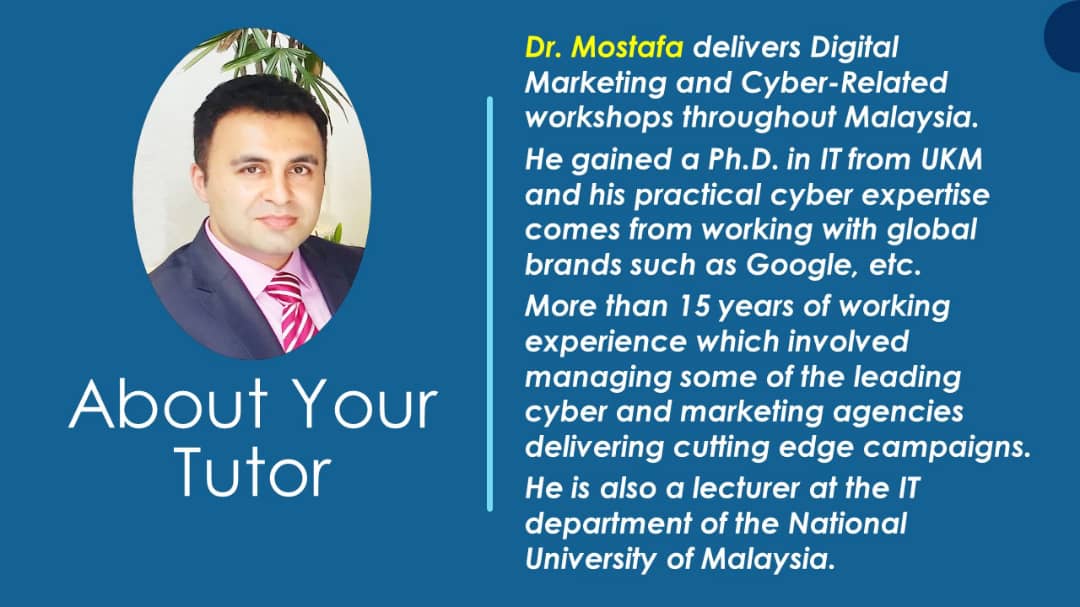 Tags:
#ThingsToDoInKualaLumpur #Class #Business