Becky Shaw, Sonia Tetlow & Talan Davis Songs with Friends at Eddie's Attic in Decatur, GA!
About this event
THIS SHOW WILL REQUIRE PROOF OF VACCINATION OR NEGATIVE COVID TEST 72 HOURS PRIOR TO SHOW FOR ENTRY.
Join Becky Shaw, Sonia Tetlow and Talan Davis as they trade songs and stories in a writer-in-the-round!
Becky Shaw
Becky Shaw is a singer, songwriter and multi-instrumentalist in Decatur, Georgia. Currently a member of the country/Americana trio Just Roxie, & the 70's cover band, Susi French Connection, she released her first solo album, Shut Down, Jump In, in 2016. Becky has performed on many stages over the past 30 years, including Eddie's Attic, The Variety Playhouse, Red Clay Theatre, The Bluebird Cafe in Nashville, The Pier in Seattle, New York's CBGB's, The Knitting Factory & The Bitter End. Although she plays guitar, drums, lap steel, flute, harmonicas, piano, accordion & ukulele, she considers her primary instrument to be her voice, which has been described as "clear as a bell - rich and haunting." A rare natural musical talent, Becky is a mature artist and a songwriter who knows she can break a heart at will, and thus chooses to do it sparingly.
www.beckyshawrocks.com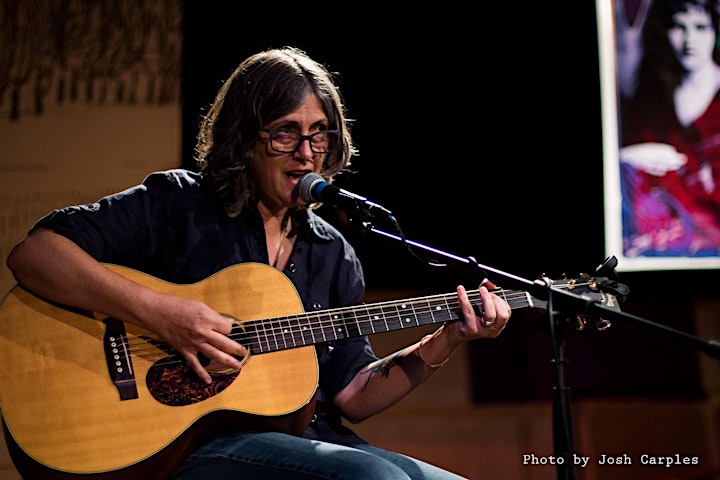 Sonia Tetlow
Sonia Tetlow is musician who studies the craft of song, a songwriter who performs with joyous abandon, giving herself freely to the moment of live music making. Her music blends Atlanta indie and hints of punk rock with the New Orleans rhythms of her roots. She fronted the bands Herman Put Down the Gun and STB and has had the pleasure of sharing the stage with artists such as Patti Smith, Indigo Girls, and Hootie and the Blowfish. She also toured nationally as the bass player for Cowboy Mouth and the guitar and mandolin player for Paul Sanchez and the Rolling Road Show, and regionally as the banjo player for Roxie Watson. Tetlow's songs also have been performed and recorded by artists such as Bonerama, Glen David Andrews, Paul Sanchez, Arséne DeLay, Cowboy Mouth, Roxie Watson, Maid of Orleans, and Jamie Vessels.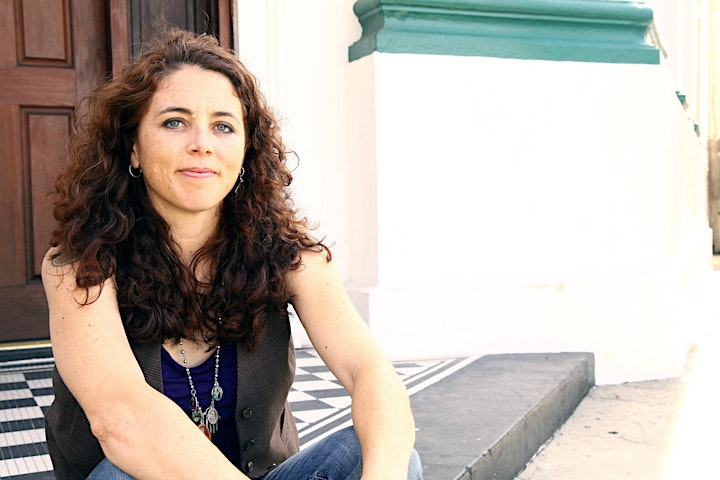 Talan Davis
Talan Davis is a 29 year old singer/songwriter/producer who wants to share his music with the world. When he is not busy eating tacos, he's in the studio trying to create something new and refreshing to bring to the music industry. He competed on Season 6 of America's Got Talent, placing in the Top 16. The competition has allowed him to grow as an artist and learn the ins and outs of the music world. Talan has a huge obsession with YouTube and is in the works of creating his own page where he will post videos of original and cover songs, along with vlogs about what's going on in his day-to-day life. Above all else Talan's goal in life is to guide aspiring artists to achieve their dream and develop their talents without compromising their individuality. To stay up to date with all of Talan's endeavors you can follow him on all his social media sites!
Instagram: Talan_Davis
Facebook: www.facebook.com/xdavistx
YouTube: Talan Davis