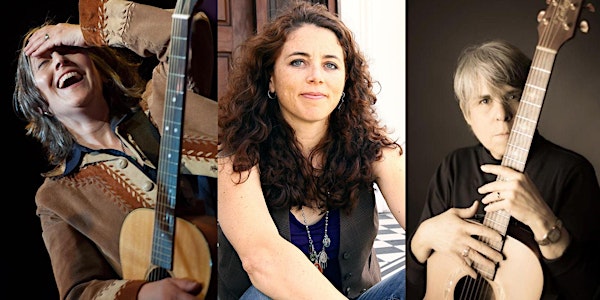 Becky Shaw, Sonia Tetlow, & DeDe Vogt Songs with Friends
Performers
Becky Shaw, Sonia Tetlow, Dede Vogt
Location
Eddie's Attic
515 B North Mcdonough Street
Decatur, GA 30030
Becky Shaw, Sonia Tetlow & DeDe Vogt Songs with Friends at Eddie's Attic in Decatur, GA!
About this event
Join Becky Shaw, Sonia Tetlow and DeDe Vogt as they trade songs and stories in a writer-in-the-round!
Becky Shaw
Becky Shaw is a singer, songwriter and multi-instrumentalist in Decatur, Georgia. Currently a member of the country/Americana trio Just Roxie, & the 70's cover band, Susi French Connection, she released her first solo album, Shut Down, Jump In, in 2016. Becky has performed on many stages over the past 30 years, including Eddie's Attic, The Variety Playhouse, Red Clay Theatre, The Bluebird Cafe in Nashville, The Pier in Seattle, New York's CBGB's, The Knitting Factory & The Bitter End. Although she plays guitar, drums, lap steel, flute, harmonicas, piano, accordion & ukulele, she considers her primary instrument to be her voice, which has been described as "clear as a bell - rich and haunting." A rare natural musical talent, Becky is a mature artist and a songwriter who knows she can break a heart at will, and thus chooses to do it sparingly.
www.beckyshawrocks.com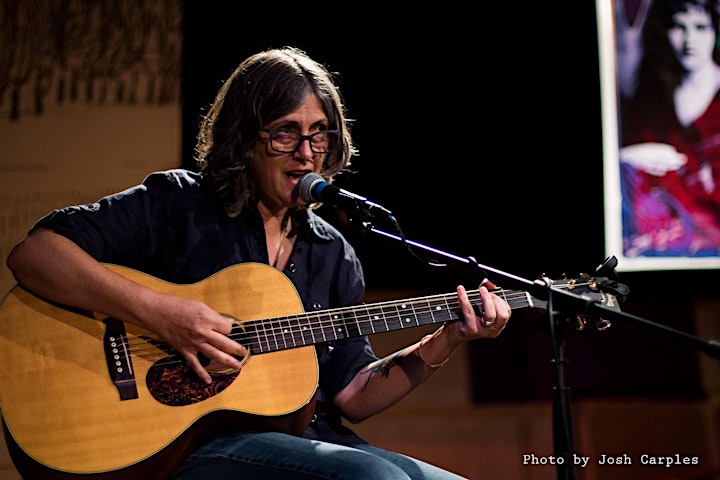 Sonia Tetlow
Sonia Tetlow is musician who studies the craft of song, a songwriter who performs with joyous abandon, giving herself freely to the moment of live music making. Her music blends Atlanta indie and hints of punk rock with the New Orleans rhythms of her roots. She fronted the bands Herman Put Down the Gun and STB and has had the pleasure of sharing the stage with artists such as Patti Smith, Indigo Girls, and Hootie and the Blowfish. She also toured nationally as the bass player for Cowboy Mouth and the guitar and mandolin player for Paul Sanchez and the Rolling Road Show, and regionally as the banjo player for Roxie Watson. Tetlow's songs also have been performed and recorded by artists such as Bonerama, Glen David Andrews, Paul Sanchez, Arséne DeLay, Cowboy Mouth, Roxie Watson, Maid of Orleans, and Jamie Vessels.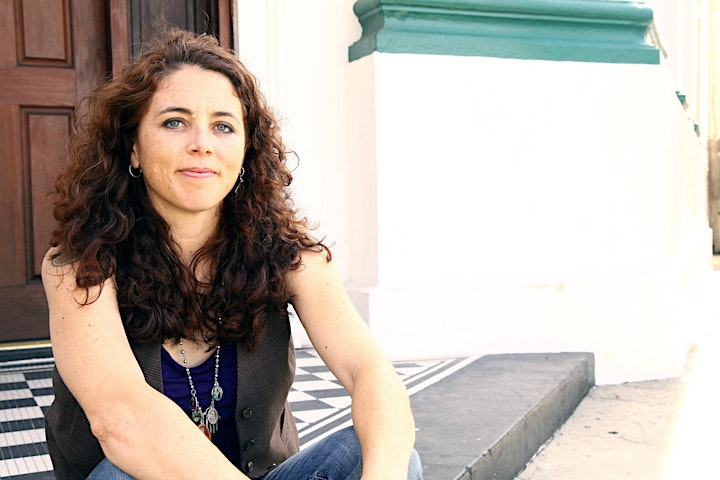 DeDe Vogt
At the age of twenty-one, DeDe Vogt became a working, professional writer/musician and never looked back. She joined the vibrant music community of Atlanta, based her career out of the jewel city of the south and fervently pursued her original brand of writing, playing and performing.
photo by David GreearThe Atlanta music scene at that time was host to many friends and notable artists - The Indigo Girls, Shawn Mullins, Michelle Malone, Caroline Aiken, Jan Smith, Cass Kennedy, Cy Timmons, Ricky Keller, Kristen Hall, Billy Pilgrim, Wendy Bucklew, Bernadine Mitchell, Don Conoscenti, Paul Mitchell, Judy Argo, Banks and Shane and Melanie Hammet to name just a few. Though competition for work was fierce, the community of musicians' appreciation for each other was always a bonding factor. The support among peers was prevalent and everyone benefitted. Atlanta was a special city because, if one was good, one could get shows, promote and play original music and actually get paid. (What a concept!) Live, original music was everywhere and being presented with great energy, love and diversity.
As well as playing solo, DeDe produced and recorded numerous artists at her well-known studio, Sound and Fury, and was founding member of two ever popular bands, Paper Dolls and Cowboy Envy, both of which enjoyed long lives and numerous touring adventures.
An Eddie's Attic favorite, Michelle Malone, admired DeDe's gift by stating, "She is the backbone of the acoustic scene." The Indigo Girls certainly took notice and DeDe received a gold record for her bass work appearing on two cuts of their national debut album.
Known for her premier talents on bass, mandolin and guitar, DeDe still shows the world how to harmoniously blend diverse musical genres into sweet melodies punctuated by strong songwriting.