Description
Featuring the Labcyte® Echo® Liquid Handler, now part of Beckman Coulter Life Sciences
Join us on April 18th for a Beckman Automation Symposium!
This will be a highly engaging, educational and interactive meeting with time allocated specifically for discussions, networking and a LIVE DEMO.
This meeting is for free, but seating is limited, and registration is required. Reserve your spot now and share the event with your friends on Facebook, Twitter and LinkedIn.
AGENDA: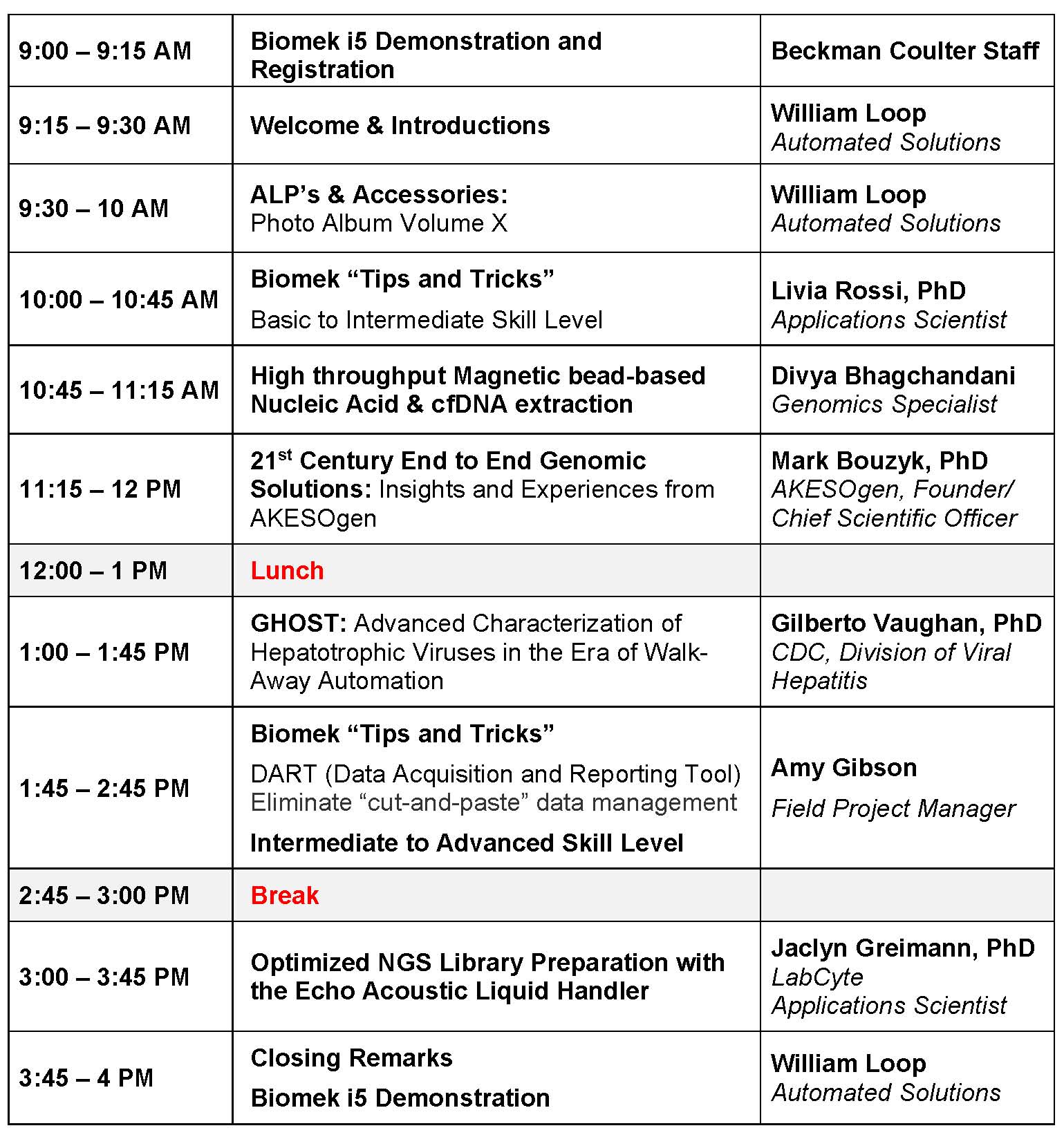 We look forward to seeing you!
Your Beckman Coulter & LabCyte Teams
P.S. To find out locations of our other Automation meetings, visit the Automation Symposium page.
#LabRobotics #Automation #Liquidhandler #Lab #NGS #Echo #acousticliquidhandling #acoustic