Description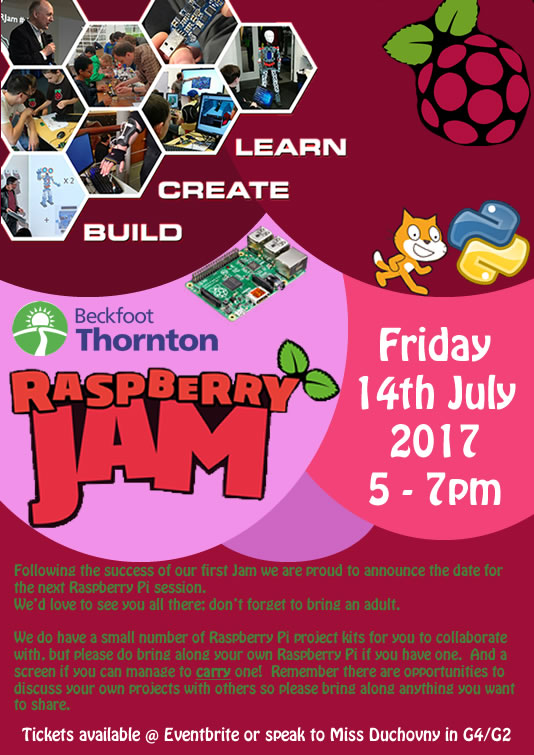 Want to know what a Raspberry Pi is? Interested in learning how to use a Raspberry Pi? Want to have fun and support community spirit at your local school? Then our Jam is for you. Come along for a fun evening of coding, don't worry if you don't have your own Raspberry Pi there will be equipment there for you to use and experiment with; if you do have your own Pi please bring it along.
Limited places so sign up now, please notify Miss R. Duchovny if you sign up and then can't make it so your place can be given to another student. Years 7-11 please bring a parent/guardian or older sibling/relative. We would love to see sixth formers getting involved so please come along as well.
The event will be held in the sixth form common room; entrance via lower school car park and sixth form entrance door. Speak to Miss Duchovny for further details.
Light refreshments will be available!
We look forward to welcoming you at this fantastic event.