Becker on the Bayou

Saturday, April 26, 2014 from 6:00 PM to 10:00 PM (CDT)
Event Details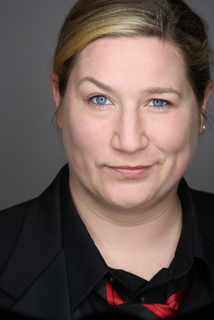 Comedian Kristen Becker is coming home. After spending nearly 10 years in Buffalo, N.Y., Becker is returning to her native Louisiana to help fight for passage of HB 199, the Louisiana Nondiscrimination Act, also known as LANA. The measure guarantees equal access in employment, housing, and public accommodations for all LGBT people in Louisiana.

To spread the word and raise funds for Forum for Equality, Louisiana's statewide LGBT human rights organization, Becker is embarking on a four-city comedy tour in the Pelican State this spring, including a stop in Baton Rouge.

Becker's wide-ranging comedy is rowdy, political, personal, intelligent and unrelentingly honest. A comedian who happens to also be an out lesbian, Becker consistently wins the hearts of audiences - straight and gay alike - with her unapologetic humor and understated southern charm. A childhood divided between the Rust Belt and the Deep South left her uniquely able to connect with a wide range of audiences.

Becker is going to use her love of comedy to fight for the right of all people to live their lives with full equality and dignity, no matter who they love. Join her in solidarity and laughter!

SARAHROSE MARIE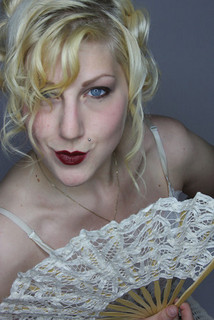 SarahRose Marie came down the mountain with a ukulele in her hand – the Adirondack Mountains, to be precise. It was there she first found her uke, her voice, and a heart for writing musical tunes with her own sense of fascinating style and flair.

A New Orleans resident, SarahRose joins forces with her old friend and collaborator comedian Kristen Becker for this spring's tour in the great state of Louisiana.

Doors open at 6; show starts at 7:30 PM. Tickets are $35.
When & Where

Burden Museum and Gardens
4560 Essen Ln
Baton Rouge, LA 70809


Saturday, April 26, 2014 from 6:00 PM to 10:00 PM (CDT)
Add to my calendar