About this Event
DOORS: 6:00 PM, SHOW: 7:00 PM
AGE RESTRICTIONS: 21+
GENERAL ADMISSION, LIMITED SEATING
Important Notice:
- Due to events happening in HI-FI and LO-FI Lounge during the same time, LO-FI door, show and set times are subject to change. We try to avoid this but want to make sure artists in both rooms experience minimal sound conflicts. If a change occurs, we will message all attendees immediately.
- All tickets are nonrefundable and nontransferable with the exception of event cancellation or time change by venue.
- Support acts are subject to change.
----------------------------
About Becca Mancari:
Becca Mancari is rewriting the rules.
Born in Staten Island, New York, to an Italian-Irish preacher and a Puerto Rican mother, Mancari has lived a life of transition - from working as a janitor in South Florida, to writing songs with train hoppers in the Blue Ridge Mountains and seeking spirituality in India. But it was her time in Virginia and Nashville where she found the roots music that would continue to inspire her musical evolution to today.
Her anticipated debut album, "Good Woman," is hauntingly lonesome, with dust-cloud swells of electric guitar and don't-look- back lyrics revealing scenes from Mancari's well-travelled story. She recalls, "I remember being 19, and I would go to this old warehouse where a bunch of old timers would be sitting around picking and drinking moonshine…and we are talking straight up moonshine. "During this time, Mancari's curiosity to see the world with eager, fresh eyes grew, drawing her to travel and experience all types of people and places. Her travels would inevitably impact her music; since her music is the landscape of all she's seen, "Good Woman" evokes the sound of city grit and the mountain music of her youth, swirling into a fresh, nostalgic sound.
Mancari explains that she wants her music to be familiar to audiences, but also pushing creative boundaries, rewriting the rules for her genre. She explains, "Our hope is that we're doing something that respects the roots but also has space and the galaxy in it." It's these planetary frontiers, along with the powerful fragility in her voice, that make Mancari's music beyond standard classifications.
Perhaps more striking than Mancari's sound is the tender honesty and vulnerability present in each of her songs. Ann Powers describes Mancari's writing as "lyrical and raw," commenting on the "great personality in her songs." As a gay woman in the south, she has fought hard to reconcile her spiritual beliefs with her sexuality. Her strong personality enables her to be a spokeswoman to the outcast and the misfit, helping her redefine the categories that so often divide people. Mancari explains, "It was not an easy road when I came out. No matter how hard I tried to fit into society's molds, I could not. I want to be open and proud of who I am, because I needed people like that in my life when I was young." Mancari hopes that people will find the bravery in her story and be able to discover their own inner strength.
When Mancari sings, she shines with authenticity. It is evident that Mancari knows exactly who she is, and her music has a strong sense of identity. But it is her refusal to subscribe to molds and societies trends that sets Mancari apart. Mancari is challenging all of us to throw away the old book and create a new genre of music.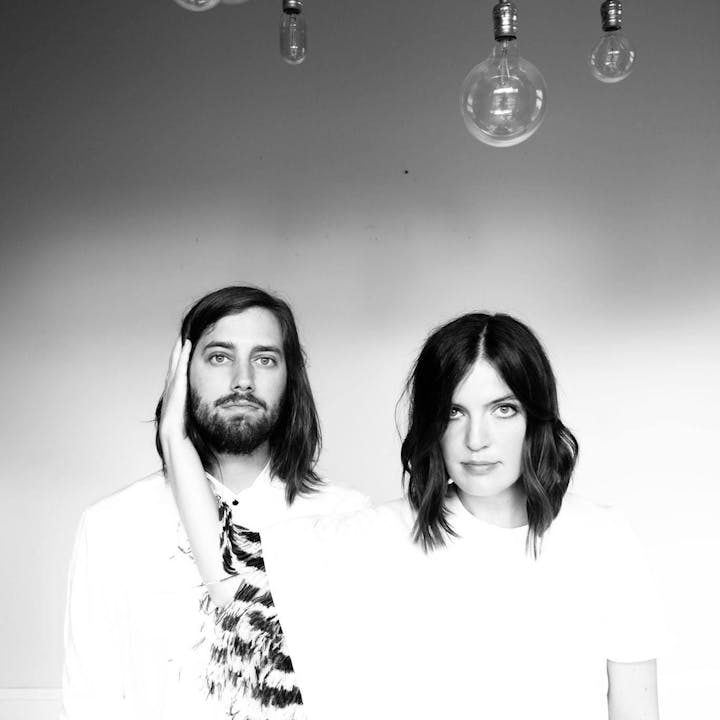 About Frances Cone:
Frances Cone is a Nashville based soulful indie band. For someone with deep familial roots in opera and classical music, founder Christina Cone seems preternaturally capable of writing songs focused on capturing the insane, unthinking fireworks of the human heart. Anxiety. Heartbreak. Transcendent love. The secrets of a diary so sacred and precious it only exists internally, every word an eyes-shut-tight whisper. To create music like that, such as on their forthcoming album 'Late Riser', takes actual, emotional bravery. It takes a level of empathy and love that stays locked and unavailable in most people. Luckily, Christina and her multi-instrumentalist musical and life partner Andrew Doherty found each other in Brooklyn NY a few years ago and all the locks failed. They started creating what would become 'Late Riser'. Between them there was just enough courage to jump.
They landed in Nashville, TN and immediately found a home in the city's thriving alternative scene. There were challenges and successes and but all along the songs kept coming. Music lovers at Noisey, Billboard, and Stereogum began to take notice. NPR invited the band to perform at their Tiny Desk concert series and they garnered more than 12 million streams on Spotify. The record is a testament to what modern pop music is capable of when imbued with honesty and emotion so palpable you can taste it in your mouth. It is pure feeling: watching a fireworks display through happy tears.
Performers
Date and Time
Location
Refund Policy