BECAUSE I SAID SO!! Mom's Day OUT!!! COMEDY,IMPROV,MUSIC,POETRY,SPOKEN WORD
About this Event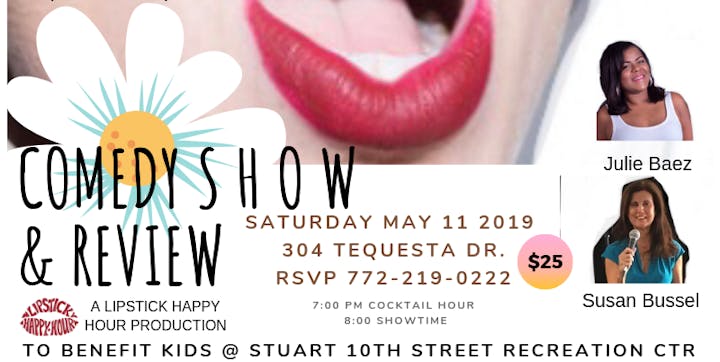 This is a LIPSTICK HAPPY HOUR event.
Come on....share your art! Get out of the garage & perform before a live audience! Audition NOW to become a part of the Lipstick Happy Hour's Ensemble!O K... so you just want to know when we have another FUN event. No problemo just go to . www.lipstickhappyhour.com. We can't wait to hear from YOU!
PS we are all about FUNdraising for your non-profit.