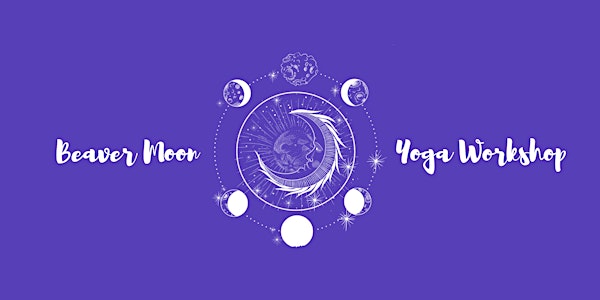 Beaver Moon Yoga Workshop
Healing with meditation, yoga, creative writing and mental health education.
About this event
Join us for a night of healing with meditation, yoga, creative writing and mental health education lead by experienced yoga & wellness leaders.
The full moon in November is called the Beaver Moon, its been named that because when beavers begin to take shelter in their lodges, having laid up sufficient stores of food for the long winter ahead. During the time of the fur trade in North America, it was also the season to trap beavers for their thick, winter-ready pelts.
The workshop will tie in the theme of the Beaver Moon throughout; drawing on the concepts of cultivating practices that will sustain us throughout the winter.
Co-Facilitators
Alex McLaughlin, LGSW, MSW, RYT 200 (they/them) is a social worker, trauma-aware yoga leader & mental health advocate living on the ancestral land of Wahpekute first nation peoples (AKA, St. Paul / Minneapolis, MN). Alex has lived experience with mental illness and is passionate about helping folkx work toward wellness & mental health recovery in their various roles - whether it be in a clinical role, in a yoga studio or on social media as an advocate & mental health educator.
Alex has used yoga as a tool toward mental health recovery. Alex has taught hatha (gentle), vinyasa, and yin yoga. Alex has. As well, Alex believes yoga can be a tool to compassionately examine the ways in which we uphold systems of oppression and the awareness to make choices that do not cause harm to others (ahimsa).
Learn more about and from Alex on Instagram @radical.well.beings
Evelyn Louise May, M.F.A RYT 200 (she/her) is a writer and editor based out of Minneapolis, MN. She has been published in Swimming with Elephants, Wingless Dreamer, Brew Your Own, Rain Taxi, Still Point Arts Quarterly, her writing can be spotted across the internet and on T.V. Evelyn is the founder of Other Worldly Women Press. Evelyn Louise May has been teaching hatha yoga for over a decade. She focuses on a gentle meditative practice to ease anxiety and stressed muscles.