Description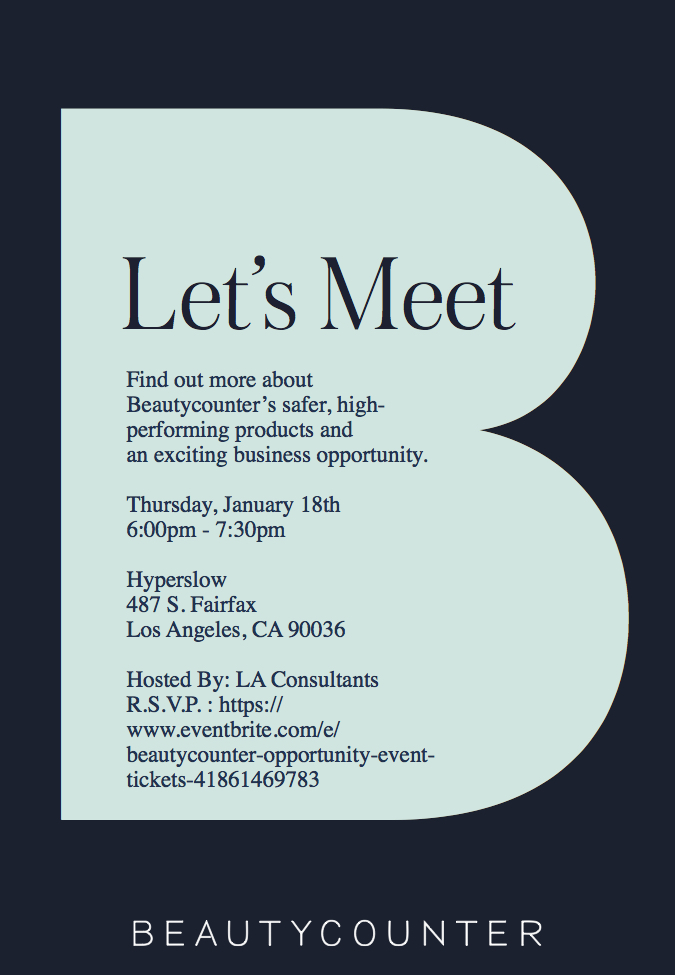 6:00-6:15pm Check-in and mingle with LA Consultants. Beautycounter's skincare, color, body, kids and hair collection will be on display.
6:15-7:15pm Learn why Beautycounter is a leading and fast growing company in safer personal care products industry.
Learn how you can create an independent business that can impact your community through education, solutions and advocacy. All at the same time generate a financial reward that you are proud of.
Whether your looking for part time or full time work and compensation, this is your opportunity to get to know a company that is more than a beauty brand. It's a movement.
7:15-7:30pm Questions & Answers.
Co-Hosts:
Lara Ingraham: LaraIngraham@gmail.com
Tanya Flint: TanyaFlint20@gmail.com
Yuki Baranek: MassageByYuki@gmail.com
Natacha Blanchet: NBlanchet@gmail.com
Novelyn Aquino: MySoulLegacy@gmail.com