Description
Let's do something beautiful together
I am Alan Moore, and I'm inviting you to join me for a walk. We'll start from my home just outside Cambridge. (I'll arrange for you to be collected from Cambridge Station). We'll follow one of my favourite routes to Anglesey Abbey, renowned for its gardens.
On the way, we'll reflect together on how we can all make our lives, our work, and our relationships more beautiful. It's a subject I've been thinking about and researching for the past several years.
At the end of our walk, we'll continue the conversation over some home cooked lunch,
We'll drop you back to Cambridge station for about 3pm.
What will we talk about? Well, that's partly up to you, but I'll be sharing my latest thinking which has been developing in the months since I published my book, Do Design: Why beauty is the key to everything. My good friend Johnnie Moore will be helping to host the conversations so that we can all be beautiful as we do it.
Timing: Cambridge station pick up 10.00. Walk starts 10.30 Lunch 12.30 to 14.30 Drop off at station at 15.00
Places are £125 plus VAT of £25. Places are not refundable but you are welcome to send someone in your place. Station pickup/drop off included.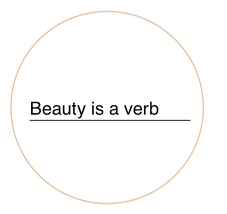 Date and Time
Location
Refund Policy