Description
Beauty Over Brunch will be host it's 3nd Annual Women's Empowerment Brunch.
This year's theme is "You Glow Girl"
The Topics for this event are


*You are more than enough, You Glow Girl!
*I'm not who they say I am! I am Becoming who I'm meant to be.
*Is your busyness stealing your happiness?
*Finding the Beauty in your Struggles.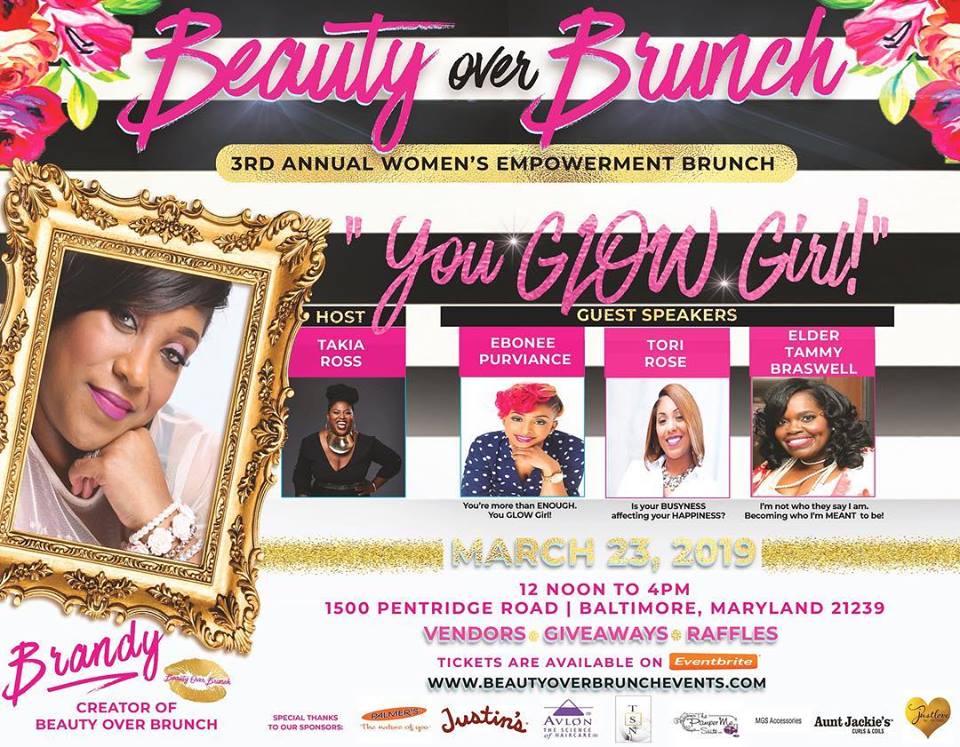 We are extremely excited to have this event! Can't wait to see you all there!
There will be Vendors, Giveaways, and Glam Goodie Bags

Be sure to check us out online