Beauty Is A Beast: Upgrade Your Look To Uplevel Your Profits Business Empowerment Workshop

Saturday, November 18, 2017 from 5:00 PM to 7:00 PM (EST)
Event Details
BEAUTY IS A BEAST: UPGRADE YOUR LOOK TO UPLEVEL YOUR PROFITS
BUSINESS EMPOWERMENT WORKSHOP
Benefits of attending this event:
$ Learn how to capture and retain your customer's attention aesthetically, to increase your sales. 
$ Get strategies on building your small business brand by creating an irresistible visual impact.
$ Makeover elements of your business look and feel to boost your bank account's bottom line.
It doesn't matter if your business is structured as a sole proprietor, LLC, Corporation or non-profit entity, the value of your business can be found in your peceived image and in your name. Having the right image could attract your ideal customer and increase your income. On the other hand, having the wrong image could repel revenue and cause your business to go broke.   
Are you ready to makeover your business look so you can makeover your business bank account?
Your future business growth will begin with upgrades to your visual representation. People believe what they see before they ever hear what you say. What they see and what you say should be aligned if you want to achieve abundance.
Does your personal, professional, ministry or business message match your visual image?
If not, it's time to upgrade your look.
Does your business monetary goals match your branded marketing efforts?
If not, it's time to uplevel for profits. 
Upgrading your overall brand can systematically improve processes that can catapult your business into beast mode as it relates to being appealing to your targeted client, properly promoting your products and services, as well as creating a WOW factor for your customer, as you not only meet but exceed their expectations.
This business empowerment workshop will provide you with success strategies to create visual comunication that connects with your customer on your website, social media platforms, marketing material, in person and in print, in order to raise your revenue.
Register today!  Seats are filling up fast! 
---
This event is a part of the FREE monthly
Winner's Workshop Business Series 
"Where Business Champions Train" 
Presented by
Seminars On Success 
and 
JSWF Business and Professional Women's Federation
We would like to extend special thanks Pastor Linda Mitchell of Favor of God Ministries, Church of God In Christ for sponsoring this month's workshop.
Have questions about Beauty Is A Beast: Upgrade Your Look To Uplevel Your Profits Business Empowerment Workshop ?
Contact Seminars On Success
When & Where

Favor of God Ministries Church of God in Christ
7210 Ulmerton Road
#E
Largo, FL 33771


Saturday, November 18, 2017 from 5:00 PM to 7:00 PM (EST)
Add to my calendar
Organizer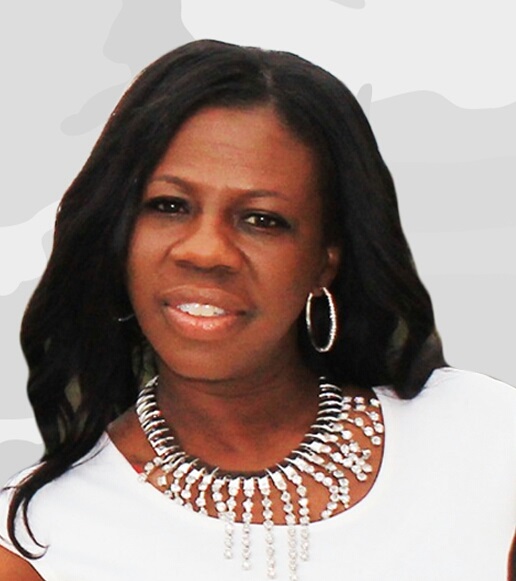 Seminars On Success, Founder
Selphenia Nichols
Success & Life Coach, Entrepreneur, Columnist, Speaker and Facilitator
Selphenia Nichols, Success and  Life Coach to Women is hailed as The Queen of Success. She inspires Christian Women Entrepreneurs to go from being a mess to making massive profits that profit the masses. She has helped countless women turn their mess into success and she can help you too. Her no nonsense business strategies takes individuals, businesses and organizations from scratch to finish or anywhere in between to Success.
As the founder of Seminars On Success, she utilizes her God given talents to provide motivational Keynotes speeches, dynamic event facilitations, and inspiring staff and leadership development trainings and workshops. Selphenia is available to speak at churches, schools, universities or business organizations' retreats and conferences.
In August 2009 Selphenia launched her 60 Seconds On Success Column with the Florida Sentinel Bulletin, which currently has a reading audience of over 110,000. The column is designed to provide personal, business and ministry strategies for success. Insight for her column is gleamed from her 25 years of experience as an owner of multiple businesses in the fashion, education and hospitality industries.
Selphenia uses her personal, business and ministry experiences to coach women to tap into their hidden potential to create the successful life they desire.
Spiritually, personally and professionally, Selphenia seeks to empower individuals so that they can learn to empower themselves and then empower others. She believes this will enable them to break free from succumbing to a life that sucks and soar into a life of success.