Description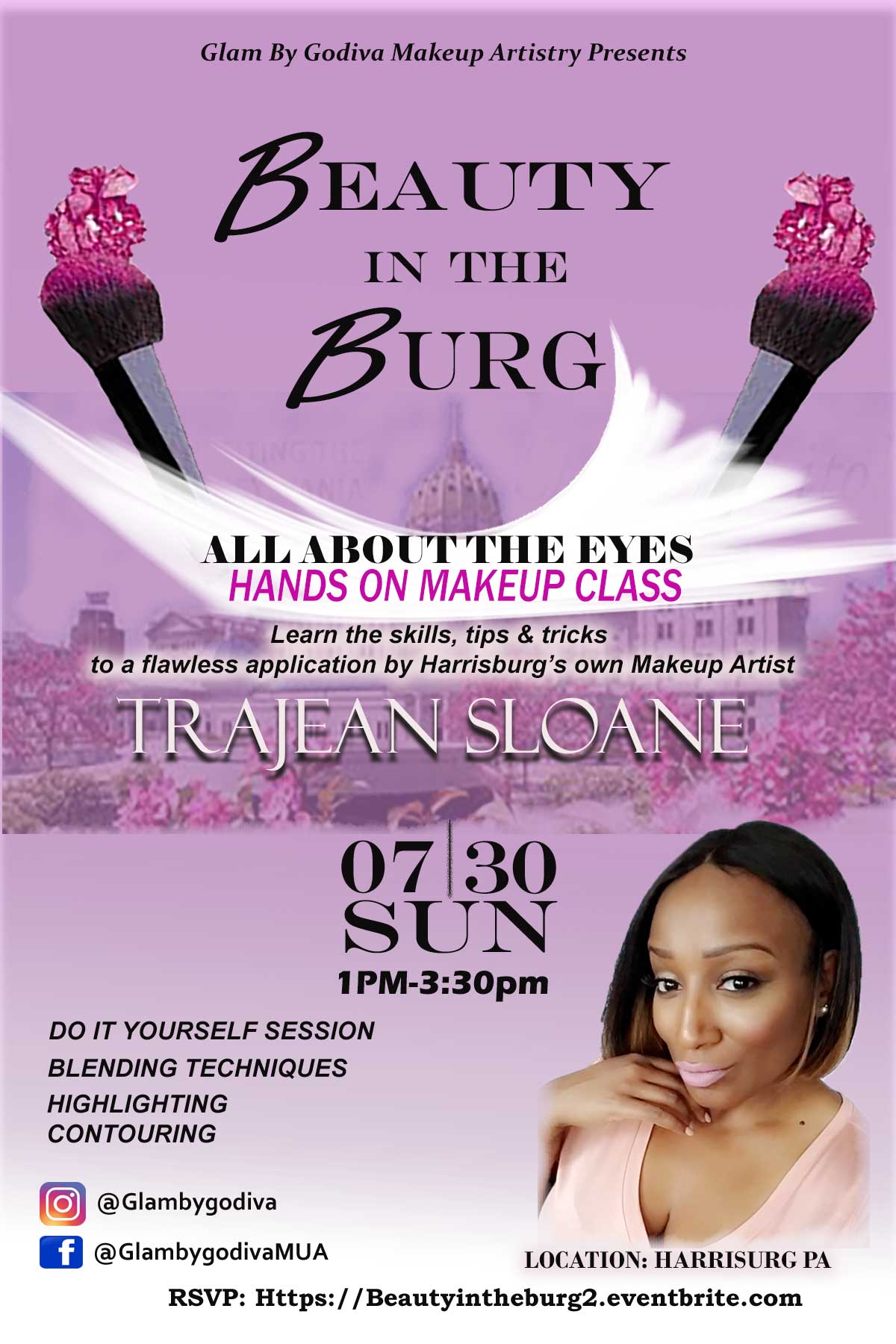 Beauty in Da Burg: All about the Eyes Makeup Class 102
This will be an in-depth interactive class for those who would like to learn how to apply bold vibrant shadows that last on the skin.
This Beauty in Da Burg session will go over advanced techniques on how to: Blend bold eye shadow colors; Make eyeshadows last longer on the eye; Highlighting and Contouring. Here, I will be instructing you by a live demonstration as you follow along at your station and learn how to quickly apply a bold look effortlessly.
Students are encouraged to take notes and apply the techniques on themselves during the demo in a 'Get Ready with Me' style.
What you will learn:
-Blending techniques
-Prep & Prime Techniques
-Brow Artistry
- Undetectable concealing/scar covering
- Highlight and Contouring
Limited space is available, so make sure you reserve your seat now! Location of class will be sent via-email after package has been purchased.
(Glam Level: Advanced)
DOORS OPEN AT 12:45 PM
01:00PM- 01:30PM: Meet and Prep! This time will allow us all to introduce ourselves, get comfortable and set up our stations.

01:30pm-3:00pm: Makeup! We will go over sanitation practices, preparing skin for makeup application and finally makeup application itself. Together we will go step by step as we create a quick and easy bold look that you could do yourself every day. We will then discuss how you can build on that look to create a more sultry and dramatic look for the evening.
3:00pm-3:30pm: Refreshments and Questions! Once we have wrapped up our class, refreshments will be served. If you choose to stick around you will also get the chance to ask me any questions that we did not cover during class