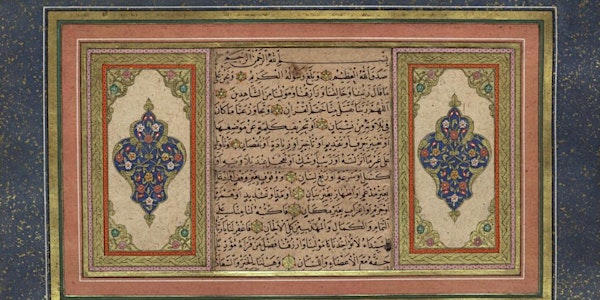 Beauty in Solitude: Calligrapher Nihad Dukhan and Curator Evyn Kropf
A conversation between present day calligrapher and curator of Islamic Art Manuscripts.
About this event
Continuing our series of dialogues for Beauty in Solitude, an online exhibition, we invite you to another conversation, this time between Detroit-based calligrapher, Dr. Nihad Dukhan and the Curator of Islamic Manuscripts Collection at the University of Michigan in Ann Arbor, Evyn Kropf.
Evyn Kropf curates the Islamic Manuscripts Collection preserved in the Special Collections Research Center at U of M. She will share a treasure trove of images by Seyh Hamdullah, one of the richest collections of Seyh Hamdulla folios in the United States. She partners with other colleagues to ensure that collections of manuscripts and other materials are preserved and accesible for scholarship, appreciation and other inspiration long into the future. As a specialist of Islamic codicology and Arabic manuscript culture, she has many interests including writing material, reading and collecting practices of the Ottoman era as well as the significance of pictograms and other visual contend for Sufi knowledge transmission.
Dr. Nihad Dukhan is Palestinian-American master of Arabic and Islamic calligraphy. He is also a professor of mechanical engineering at University of Detroit Mercy. His interest in calligraphy began when he was in the sixth grade in Gaza, Palestine. He studied with the noted Istanbul grand master calligrapher Hasan Çelebi (pronounced Chalabi) in Thuluth and Naskh styles and received his ijazah (master of calligraphy degree) in 2009 after 11 years of study. He also studied Taliq style with master calligrapher Mohamed Zakariya, and received his second ijazah in 2013. Between 2013 and 2015, Dukhan relocated to Istanbul where he received advanced training under guidance of master calligrapher Davud Bektaş in Jaly Thuluth style.His work has been exhibited in US cities and in Istanbul, Turkey. His designs are sold in the US, Europe, the Middle East and Japan.
An amazing opportunity for art lovers, especially Islamic art aficionados and aspiring calligraphers, designers, and artists.
Top image: University of Michigan, Islamic Ms. 236 by Seyh Hamdulla
Bottom image: Nihad Dukhan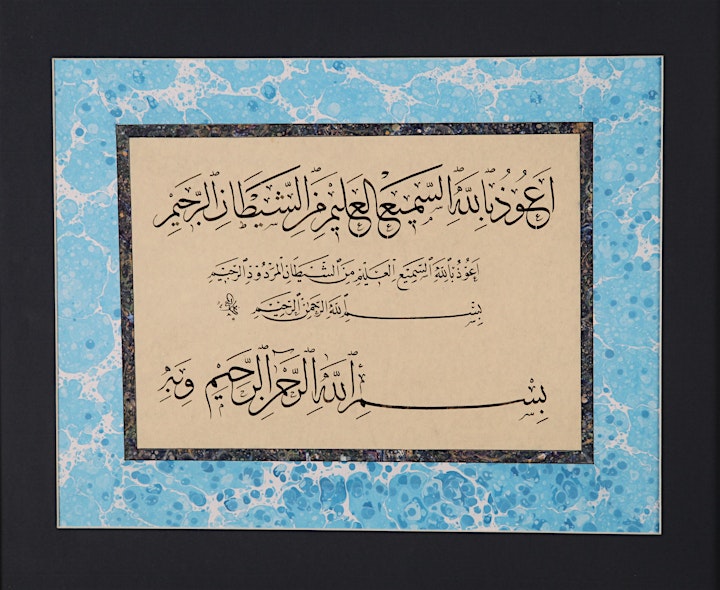 Organizer of Beauty in Solitude: Calligrapher Nihad Dukhan and Curator Evyn Kropf