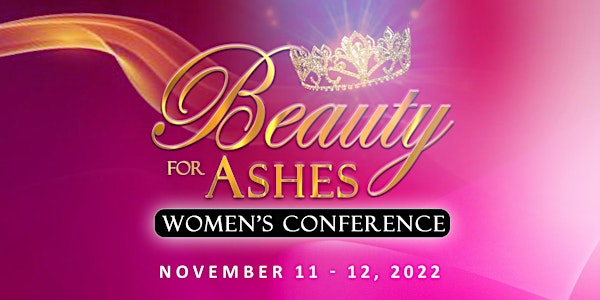 Beauty for Ashes Women's Conference2022
Join us for a powerful 2-day event of refreshing mind, body and soul. Come together to heal and rejuvenate, laugh with and uplift women.
When and where
Location
New Creations Church 817 Holcomb Road Dallas, TX 75217
About this event
Greetings to you and thank you for your interest in the NCC's Women Ministry. We look forward to spending quality time with you in worship and fellowship at the Beauty for Ashes Women's Conference.
Please join me for this 2-day Beauty for Ashes Series event where we will come together to bond, nurture, and network with one another.
When you purchase your ticket, the rejuvenation process will begin! So, register today and make plans to join us for two days of excitement, refreshment, and fun! Your emotional, spiritual and physical well-being is important to God and it's time for you to take care of yourself!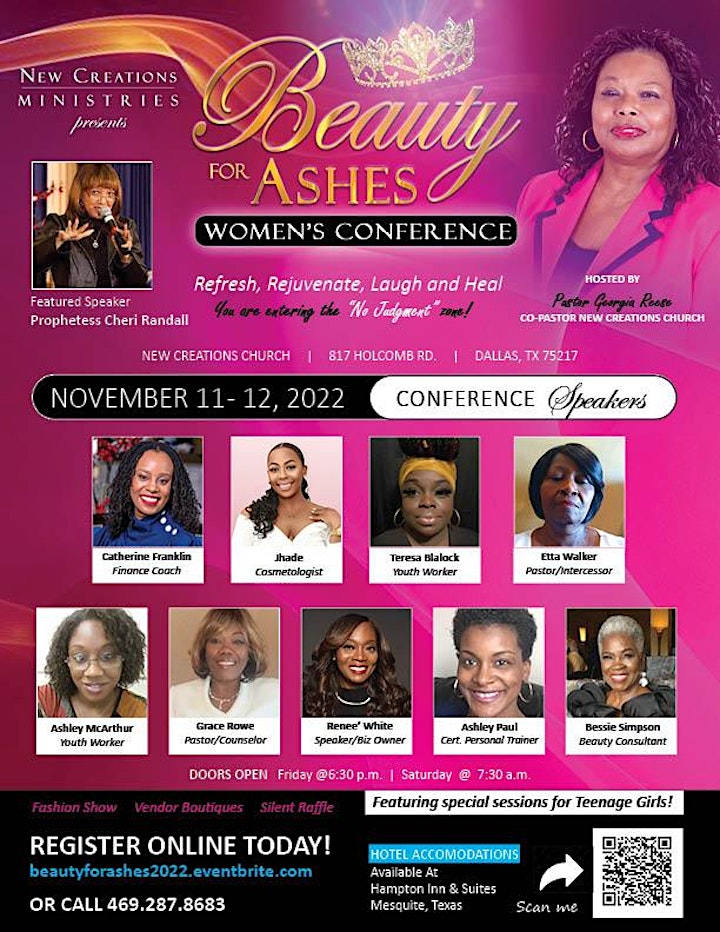 The conference is located at our beautiful Southeast Dallas campus
New Creations Church
817 Holcomb Rd.
Dallas, Texas 75217
We have an awesome conference planned for you to take a much-needed break!
Each aspect of the "Beauty for Ashes" Conference will be a time of encouragement, empowerment, impartation, inspiration, healing, and deliverance!
We have carefully selected experienced panelists, facilitators, and anointed speakers to uncover areas of brokenness and to evoke a sense of comeback in the midst of so much destruction and evil.
VENDOR POP-UP BOUTIQUE
We have selected unique vendors for your shopping experience. Please stop by the vendor tables.
WHAT TO BRING? Bring your prayers, your worship, your burdens, your secrets, and all of your places that need healing. The prayer encounters and worship experiences will usher in the presence of the Lord and set the atmosphere for breakthrough and healing.
Our prayer is that you will be encouraged and inspired by the experience created for you this weekend.

CONFERENCE AGENDA
Friday | November 11
6:30 PM Registration Opens
7:00 PM Worship Experience / Impartation Service
7:30 PM Fashion show
8:45 PM Special surprise!
Saturday | November 12
7:30 AM Registration Opens
8:00 - 8:45 AM Breakfast Served
9:00 AM Worship Experience
Break 9:30 AM
9:45 AM - Breakout Session #1 (choose one topic)
Get A Grip Girl : How to handle life's pressure
Kissable Skin Facial's
Tweet, Tweet ( Teenage 14-21)
The Bridge Builder / How to Deepen Your Communication With God
10:45 AM - Breakout Session #2 (choose one topic )
Understanding Abuse and types of Abuse
Singles' Emotional Needs / Dating and romantic relationships
CLEAR THE AIR ( teenagers and young adults)
Grace Filled Plate ( How to meal prep/ eat health)
Break 11:45 AM
LUNCH 12:00 PM
1:00 PM - Breakout Session #3 (choose one topic )
Financial Fitness: Setting up a solid financial foundation
Taking Care of me: Fitness and your body
Blessed by Nature ( Mary Kay skincare)
Pop Up Shops - Shop 'Til You Drop!
GAME TIME - Fun and laughter/Let your hair down
KEY NOTE ADDRESS
CONFERENCE ADJOURNED
*Note: The agenda, topics, and speakers are subject to change without notice.
Teenagers ARE WELCOME, however, REGISTRATION IS REQUIRED to attend.

DRESS CODE
The conference will be casual, but plan to be classy, comfortable, and cute!
Conference T-Shirts will be available for purchase for $25.
We plan to wear our conference T-shirts at the Empowerment Breakfast on Saturday the 12th.
FULL REGISTRATION INCLUDES:
Access to the conference November 11th and 12th
Prayer Encounter
Worship Experiences
Breakout Sessions
Continental Breakfast
Empowerment Lunch
Access to our Vendor Pop-up Boutique.
VIP registration includes reserved table plus a Beautiful Custom Conference bag and preferred seating.
Hotel accommodations are NOT included in your Registration Fee.
This is a limited capacity in-person conference for 400 attendees so register as soon as possible to avoid disappointment. Temperatures will be checked before admittance on both days!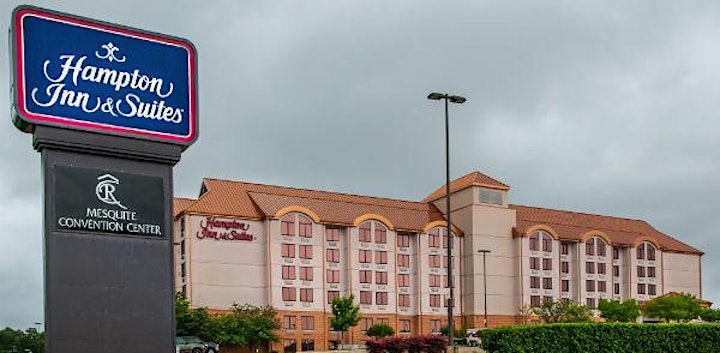 HOTEL RESERVATIONS
HOTEL RATE: 20% off per night rate | plus taxes. The Hotel provides FREE parking for all who are staying overnight.
YOU MAY BEGIN MAKING YOUR HOTEL RESERVATIONS NOW! USE THE FOLLOWING LINKS:
https://www.sertifi.com/HamptonInnSuitesDallasMesquite
AIRLINE TRAVEL
If flying into Dallas, the closest Airport is Dallas Love Field. The other airport is DFW International.
QUESTIONS
Please call 469-287-8599 and ask about the Beauty for Ashes Women's Conference.

DISCLOSURES
ALL REGISTRATION FEES ARE NON-REFUNDABLE. TICKETS WILL NOT BE SOLD AT THE DOOR. TICKETS ARE REQUIRED FOR ALL Teenagers (13 and older ). SPEAKERS & TOPICS ARE SUBJECT TO CHANGE WITHOUT NOTICE. YOUR REGISTRATION SERVES AS YOUR PERMISSION FOR US TO UTILIZE YOUR IMAGE THAT MAY BE CAPTURED IN VIDEOS AND PHOTOS FOR FUTURE PUBLICATIONS AND MARKETING PURPOSES.
NCC Women's Ministry Founder, staff, volunteers, and affiliates shall not be held liable or responsible to the conference registrants or Pop-Up Vendors, nor be deemed to have defaulted under or breached this conference registration for failure or delay in fulfilling or performing any obligation under this conference contract, when such failure or delay is caused by or results from causes beyond the reasonable control of the affected party, including but not limited to fire, floods, embargoes, war, acts of war, insurrections, riots, strikes, lockouts or other labor disturbances, or acts of God; pandemic, epidemic, provided, however, that the party so affected shall use reasonable commercial efforts to avoid or remove such causes of non-performance, and shall continue performance hereunder with reasonable dispatch whenever such causes are removed. Either party shall provide the other party with prompt written notice of any delay or failure to perform that occurs because of force majeure.
YOUR HEALTH & SAFETY IS OUR PRIORITY! We continue to follow the CDC's safety protocols whether you have been vaccinated or not. MASKS ARE STRONGLY ENCOURAGED TO BE WORN!
If CDC guidelines, NCC Women's Ministry , or the Hotel cancels or postpones this conference due to pandemic-related safety precautions, there will be no refunds, as deposits and payments will have been made to various vendors, and necessary supplies would have been ordered in preparation for your time with us. Although refunds will not be processed, we will apply 100% of your registration payment to a future conference date that is safe for all. Your registration confirms your understanding of this disclosure. Conference registrants and vendors are required to follow CDC safety precautions at all times while attending the conference, whether they have been vaccinated or not.
VENDORS
Your vendor registration includes:
Access to any of the sessions offered to include the fashion show on Friday
Dinner on Saturday
Sessions on Saturday
You will have the ability to set your table and display up in our spacious fellowship hall. We will provide one 6-foot table per vendor, and access to electrical outlets. Please bring your own extension cords, if needed.
We will ensure that no one will be selling the same items, so that each vendor will have a fair opportunity for sales.
We are looking forward to having you with us and building positive relationships.
To register as a vendor, please
Click the link to complete vendor registration - https://forms.gle/wwy2yB15c8ozBXqQA
Purchase a vendor ticket right here on this site