Location
Brooklyn Wellness Sanctuary
80 Dekalb Ave
Penthouse D
Brooklyn , NY 11201
Description
Join celebrity Health Coach Maria Marlowe along with superstar chef Amy Height from The Ground Up Wellness for a mouthwatering 3-course brunch with signature superfood smoothie pairings.
The menu is made exclusively with organic foods that nourish your body from within and support the health of your skin.
Brunch will be served on the terrace of The Brooklyn Wellness Sanctuary, a gorgeous and light filled penthouse with breathtaking views of the river and skyline. It will be a small and intimate gathering with no more than 14 guests.
Smoothies provided by Gold & Glow, Maria's new line of organic superfood smoothie blends.
Food provided by From the Ground Up Wellness, NYC's newest (and tastiest) healthy meal delivery service.
PLEASE NOTE: Due to demand, we have opened up a second seating.
When purchasing your ticket, please choose between
First Seating : 10 am - 12 noon (3 more left!)
Second Seating : 12:30 - 2:30 pm (sold out)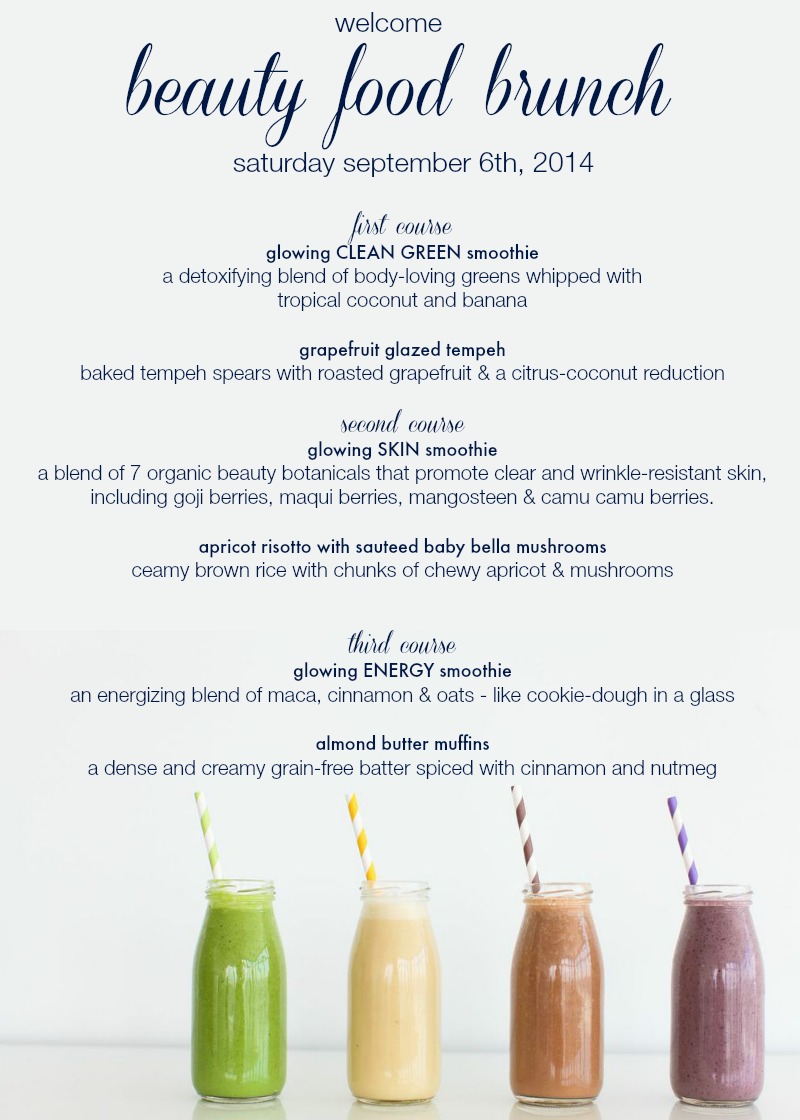 All Organic - Dairy-Free - Gluten Free - Vegetarian
For more information on your hosts:
Maria Marlowe / / Founder of Gold & Glow - Organic Superfood Blends
/ / Celebrity Health Coach
/ / Author of Detox without the Deprivation
Amy Height / / Superstar chef behind the NYC's newest vegan meal delivery service
/ / Health Coach Extraordinaire
/ / Founder of From the Ground Up Wellness