Description
This Beauty & Entrepreneurship Talk will focus on insights to starting your own business in the beauty industry. We will be hosting a panel discussion featuring Agustina Sartori Odizzio and Patricia Dassios.

Augustina Satori Odizzio is the CEO and Founder of GlamST, an augmented reality (AR) platform for beauty brands and retailers that allows women to try makeup on virtually.
Patricia Dassios is the CEO of La Mienne. La Mienne is an on-demand Beauty concierge service located in the San Francisco Bay Area.
Both speakers will share about their adventure of starting a business - from its idea stage to its implementation. Our discussion will focus on the challenges around capital funding, team building within a new firm, and how each CEO created their first distributed product. Come and find out about what is new and trending in the beauty space.
What you will get:
** Takeaways from successful Silicon Valley entrepreneurs
** Networking opportunity with professionals in the beauty & tech industry
** Food, snacks, and a toast with champagne (yummy!)
Special thanks to BESPOKE for providing us space. BESPOKE is a trifecta of coworking, demo, and event spaces strategically located at Westfield San Francisco in the epicenter of downtown, where tech and retail marketplaces converge.
Event Agenda:
6:00 pm - 6:30 pm networking (food+snack+drink)
6:30 pm - 7:15 pm panel discussion
7:15 pm - 7:30 pm Q&A
7:30 pm - 8:30 pm wrap up + networking
Panel Speakers:
Agustina Sartori Odizzio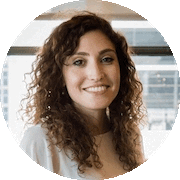 Founder & CEO at GlamST - Beauty AR
https://www.linkedin.com/in/agustinasartori/
Agustina is the CEO & Founder of GlamST, GlamST is an AR Platform for Beauty brands and Retailers that allows women to try on makeup virtually. Some of our clients are Ulta Beauty, Estee Lauder, Maybelline NY, Clarins, Lancome, Dufry. Previously, she was the cofounder AdviseMeTech, an in-store virtual technology for beauty brands such as L'Oreal Paris that allows them to find the right complexion products.
Patricia Ivancich Dassios
CEO, La Mienne
https://www.linkedin.com/in/patricia-ivancich-dassios-2591335/
Intro: Patricia Ivancich Dassios is the CEO & Founder of La Mienne Beauty, La Mienne is an on-demand Beauty conceirge service in the San Francisco Bay Area. It offers an affordable and flexible beauty service to support today's modern multi-tasker and offer beauty professionals an entrepreneurial opportunity to achieve professional success and personal balance. Before La Mienne Beauty, Patricia has been working in nonprofit for more than 10 years, specializing in nonprofit management, fundraising, event planning.
Moderator: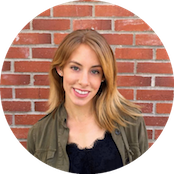 Shelby Fabianac

Shelby recently graduated from the University of San Francisco with a degree in Finance. During her studies, Shelby focused on analyzing companies that were relevant to the beauty industry, including Estée Lauder, Ulta Beauty, Kylie Cosmetics, and Glossier. Her industry idols include CEO Sarah Blakely from Spanx, Juicy Couture co-founders Gela Nash and Pamela Skaist, and the creator of Nasty Gal, Sophia Amoruso.
Shelby is acutely interested in how products, traditionally used by women, can be improved when created by female executives. Shelby completed her education with summa cum laude honors and was selected as commencement speaker for her graduating class. She currently works as an Advisor Relations Associate for Parnassus Investments, an asset manager located in San Francisco. In her free time, Shelby enjoys cooking and hiking around the Bay Area.
Organizer:
Elaine Yin
Founder and Community Organizer of Silicon Valley Founders Club
https://www.linkedin.com/in/yingyin1225/
Elaine is passionate about the beauty and fashion industry and is fascinated by how e-commerce platforms have changed the way shoppers connect with their new favorite brands. Elaine specializes in helping companies transform their digital marketing and brand strategy. She is a founder of Silicon Valley Founders Club and a Marketing Associate at Everlane, an online retail company.
To learn more about Silicon Valley Founders club, a platform that connects investors with beauty and fashion entrepreneurs in the tech space, click here: https://www.svfoundersclub.org/
Raffle Surprise:
Two free Eyelash Extensions worth $300 in total
Sponsorship: Lashing Out Eyelash Studio
Contact:
Irene 415-317-3608
wechat ID: iikemoto