Description
"RBTS" will be hosting a weeklong of "Radiant Beauty Camp" in the North Brunswick area for any child 11 to 14 years of age, that is interested in learning the latest techniques in beauty. These techniques will help build self-esteem and confidence. The program will cover proper hair and skin care, trendy UpDo, braids, basic manicure and creative nail art designs, makeup and much more. Participants will be instructed daily by a licensed Cosmetologist. For more information please contact Maritza Acevedo at (908) 331-0530. Seats are limited to only 20 participants. Reserve your child's seat today! Participants must bring a bagged lunch daily. A one time non refundable $50 Registration fee.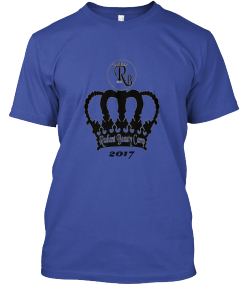 Beauty Camp 2017 Apparel
$21.99
We partnered with Teespring to create some awesome merchandise for this event. Show your support and look good wearing it. Check it out!