Description
BEAUTY. FASHION. ENTREPRENEURSHIP. BUSINESS. SOCIAL MEDIA. BRUNCH. PARTY
If you can relate to 3 or more of the above words then this is the perfect event for you...
BEAUTY & BUSINESS BEHAVIOR
is back with our theme
BEAUTY REDEFINED
in association with OUTRE HAIR
Welcome to Beauty & Business Behavior a BEAUTY event series & panel discussion where attendees will have the opportunity to meet respected trendsetters in beauty & fashion, receive tips and tricks within make up and hair, learn how to make themselves more marketable and become more confident within their careers!
IT's A BEAUTY PARTY!!!
Come Learn Business & Social Media Techniques.
Also Experience an EXCLUSIVE Look & Learn with HAIR BY BOBBY
Music, Food, Drinks & More
Sunday April 29, 2018
join us at the Stage 48 & Cantina Rooftop located in midtown of NYC!
BEAUTY + FASHION + EDUCATION + MUSIC + FOOD + A GOOD ASS TIME = #BeautyBizBehavior
Below are some clips for past events...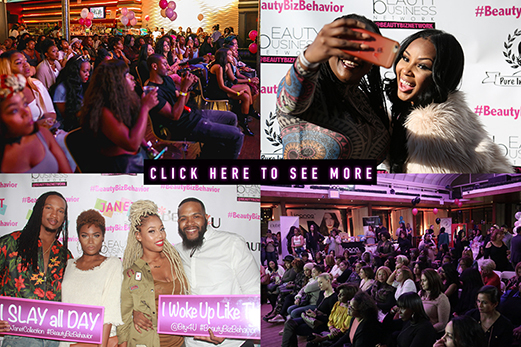 Presented by the 6D Media Group, llc's Beauty & Business Network
Follow Us on Instagram today www.Instagram.com/BeautyBizNetwork
For More Info and Sponsorship email info@6Dmktg.com