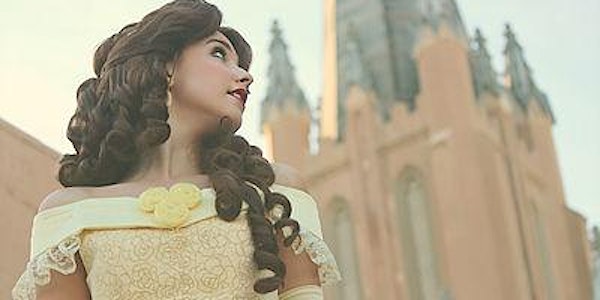 Beauty and the Beast Premier Event (Enjoy Crafts with Belle)
When and where
Location
Regal Cinemas Kiln Creek 20 100 Regal Way Newport News, VA 23602
Description
The ANNUAL DADDY DAUGHTER BALL 2017
Co-Sponsored by Chick-Fil-A and ARTINSPIRED are excited to present this special event:
Beauty and the Beast Premier Event (Enjoy Crafts with Belle) on Sunday, March 19th, 2017 at Regal Cinemas Kiln Creek 20. Only 20 Lucky Kids (Recommended for ages 4-12) can register for this wonderful creative time with Princess Belle! Refreshments provided by Chick-Fil-A.
Registration is only $18 and includes:
Event Entry
Activity Materials
FREE Photos with Belle that will be emailed to you the following week. The photos will be personalized with your child's name, signed by Belle and delivered to your inbox along with a reproductions release.
Mom and Dad are welcome to accompany their child during the event.
There is also another appearance by Belle with a refreshing Tea Time and Story the previous day Saturday, March 18th, 2017. Click here for more information and to register. Contact us if you need assistance at artinspiredme@gmail.com
Tickets are non-refundable - however they can be transferred.
Watch this video of our special guest! https://youtu.be/4xlTlUN4Vvg
Belle is sponsored by Wishery Entertainment. Visit their page here.
Belle will also be present at the Daddy Daughter Ball! Click here for details