Location
Art Deco Museum
1001 Ocean Drive
Miami Beach, FL 33139
A Four-Part Lecture Series about Morris Lapidus and MiMo Architecture
About this event
Join us for Lecture 3 in a four part series highlighting Morris Lapidus, famed architect and subject of this year's special exhibition at the Art Deco Museum.
Aaron Betsky and Reed Kroloff will be joined by Deborah Desilets to discuss Lapidus' style and quest for motion and emotion in architecture.
Not to be missed!
Please note: Registration is free, but seating is limited. Seating will be available on a first-come, first-served basis. COVID-19 guidelines will be in place according to CDC guidance.
Hotel Accommodations for this lecture were graciously provided by Kimpton Angler's Hotel , 660 Washington Avenue: https://www.anglershotelmiami.com/
Speaker Bios: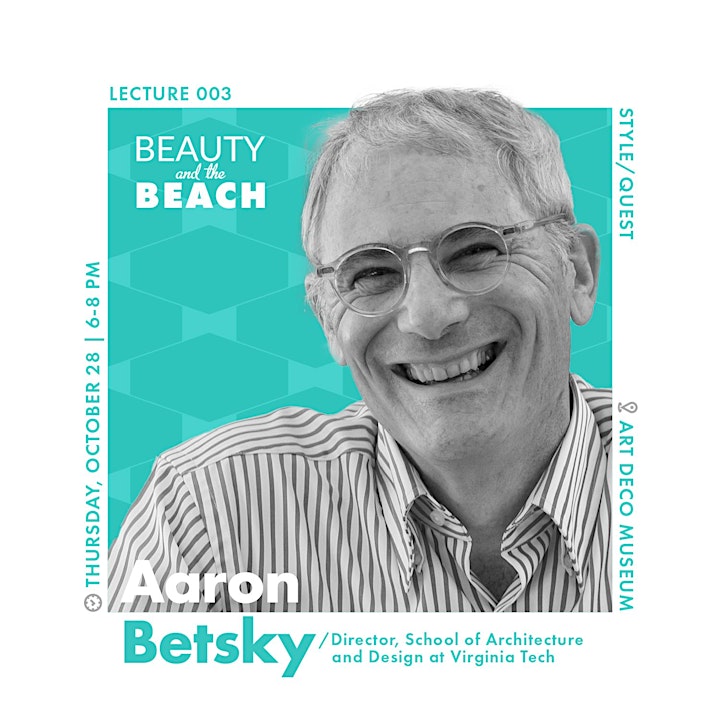 Aaron Betsky
Aaron Betsky is Director of the School of Architecture + Design at Virginia Tech and a critic and author of more than a dozen books on art, architecture, and design. Trained at Yale, Betsky has worked as a designer for Frank O. Gehry & Associates and Hodgetts + Fung, taught at SCI-Arc, and served as the director of the 11th Venice International Architecture Biennale.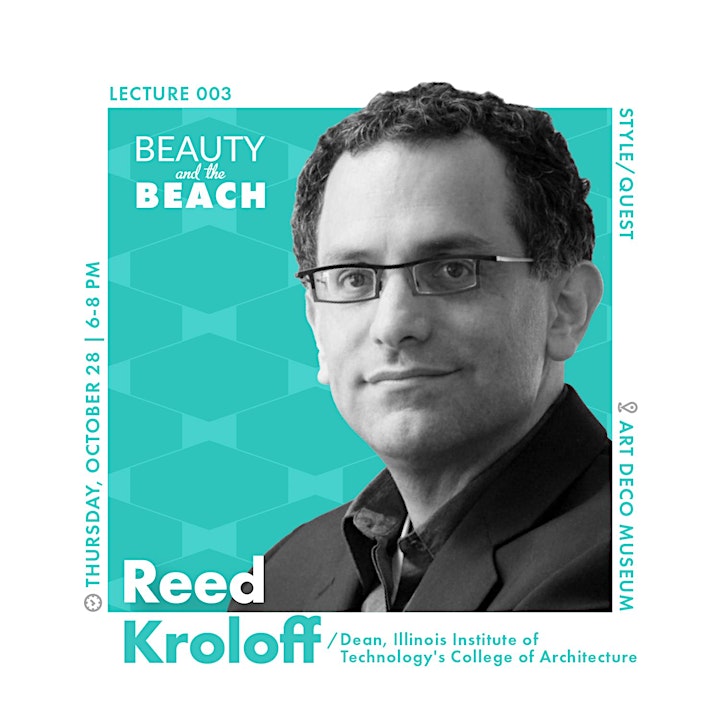 Reed Kroloff
Reed Kroloff is dean of Illinois Institute of Technology's College of Architecture. In a career spanning more than 25 years, he has also been: editor-in-chief of Architecture, which under his direction became the nation's leading architectural magazine; dean of the Tulane University School of Architecture, which he led through Hurricane Katrina and the following recovery; and director of the famed Cranbrook Academy of Art and Art Museum. A regular national commentator on architecture and design, Kroloff's writing has appeared in such publications as the New York Times, Esquire, and Metropolis. He has also appeared in a number of television programs for such networks as PBS and the Sundance Channel. As a partner of jones|kroloff, his clients have included the High Line in New York City, the Whitney Museum of American Art, the Natural History Museum of Los Angeles, Massachusetts Institute of Technology, Yale University, the federal government of Mexico, and dozens more. He is a Rome Prize recipient, and his work has been exhibited at the Venice Biennale. He has degrees from Yale University and the University of Texas at Austin.
Curator Bio:
Deborah Desilets
Deborah Desilets, an architect and artist, was Morris Lapidus's last collaborator. She first met Lapidus in 1993 when she was the marketing director for the Miami-based architectural firm Arquitectonica, after founding their computer lab in 1988. Soon after, Desilets left to create her own firm where subsequently she was able to work with Lapidus on a number of design projects which explored each of his illustrious career's building types. Desilets has lectured extensively nationally and internationally on Lapidus body of work and is the author of "Morris Lapidus: The Architecture of Joy," published by Rizzoli. In 2012, Desilets gifted the archive left to her by Morris Lapidus to Syracuse University; the repository of Lapidus work since the 1960's. Desilets is the owner of the Morris Lapidus trademark and continues production under that mark.
Other lectures in the series:
Lecture 4: Legacy/MiMo, November 18th