Location
Art Deco Museum
1001 Ocean Drive
Miami Beach, FL 33139
A Four-Part Lecture Series about Morris Lapidus and MiMo Architecture
About this event
Join us for Lecture 2 in a four part series highlighting Morris Lapidus, famed architect and subject of this year's special exhibition at the Art Deco Museum.
Professor Hiroaki Hata and Avra Jain will be joined by Deborah Desilets to discuss Lapidus' transformation of Lincoln Road into a pedestrian mall.
Not to be missed!
Please note: Registration is free, but seating is limited. Seating will be available on a first-come, first-served basis. COVID-19 guidelines will be in place according to CDC guidance.
Speaker Bios: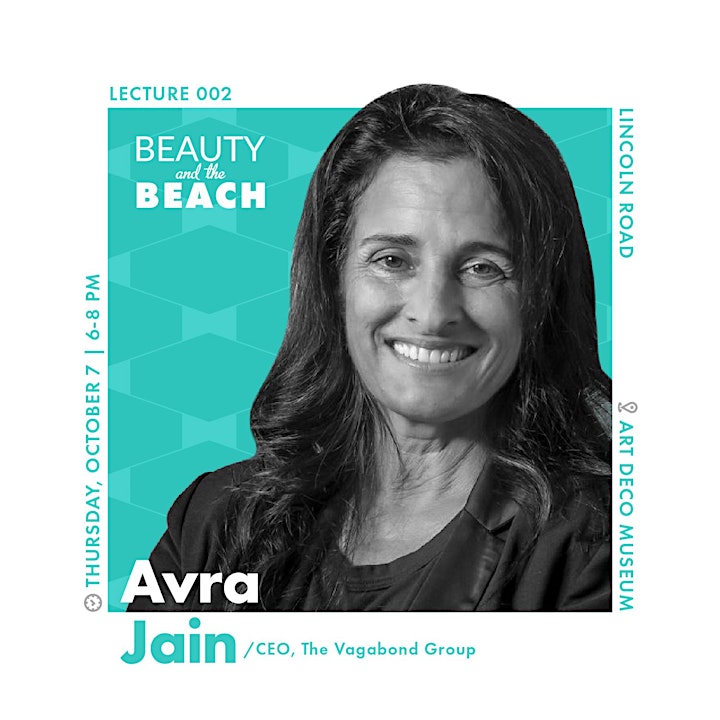 Avra Jain
Avra Jain, a Purdue University industrial engineer graduate, has a reputation for developing projects around her favorite pursuits: art and architecture. The recipient of three Sundance Film Awards, Ms. Jain has directed boutique projects that range from converting a warehouse into luxury loft condominiums to the remake of The Vagabond Motel on Biscayne. She is a board member of the MiMo Biscayne Association.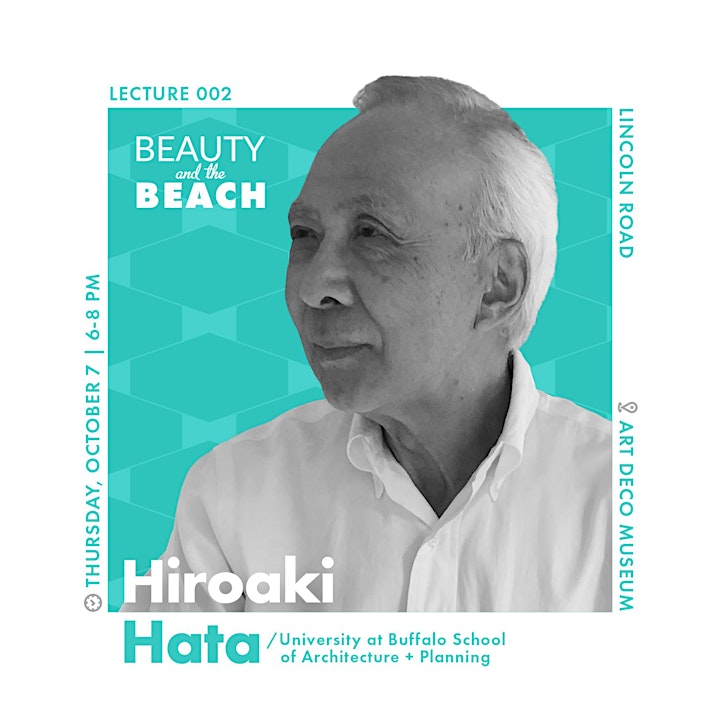 Hiroaki Hata
Associate Professor Hiroaki Hata holds a post-professional degree in urban design from Harvard University and a Master of Architecture degree from Washington University.
Hata's research and creative work focuses on the design, history, theory and criticism of urban structures and community development. Hata has been an urban design/master planning consultant and designer for numerous projects including the Rochester Corn Hill Neighborhood Master Plan, the University at Buffalo North and South Campuses Landscape Master Plan, Niagara Falls Pine Avenue Business District Urban Design Plan.
He is a registered architect in New York State and in the Commonwealth of Massachusetts, and a member of the American Institute of Architects and the Institute of Urban Design. Hata also teaches a joint studio with the Department of Urban and Regional Planning. His joint studio project, "Shaping A New Town Center for Grand Island, NY" won awards from American Planning Association's Upstate and Western New York Chapters.
Curator Bio:
Deborah Desilets
Deborah Desilets, an architect and artist, was Morris Lapidus's last collaborator. She first met Lapidus in 1993 when she was the marketing director for the Miami-based architectural firm Arquitectonica, after founding their computer lab in 1988. Soon after, Desilets left to create her own firm where subsequently she was able to work with Lapidus on a number of design projects which explored each of his illustrious career's building types. Desilets has lectured extensively nationally and internationally on Lapidus body of work and is the author of "Morris Lapidus: The Architecture of Joy," published by Rizzoli. In 2012, Desilets gifted the archive left to her by Morris Lapidus to Syracuse University; the repository of Lapidus work since the 1960's. Desilets is the owner of the Morris Lapidus trademark and continues production under that mark.
Other lectures in the series:
Lecture 3: Style/Quest, October 28th
Lecture 4: Legacy/MiMo, November 18th