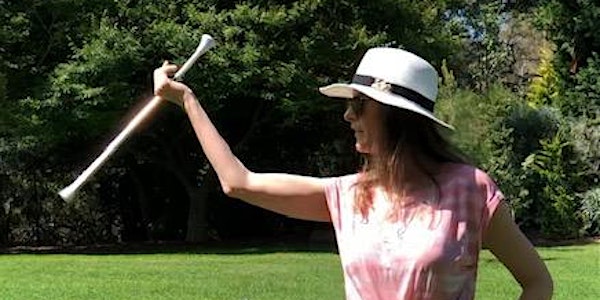 BEAUTIFUL GLOW BATON TWIRLING
GET YOUR "GLOW UP" BATON TWIRLING WITH US! Learn how to be a twirl girl!
When and where
Location
Huntington Beach Central Library Theater 7111 Talbert Avenue Huntington Beach, CA 92648
About this event
Luminary Healing Center brings you events to heal your soul and connect you to your highest self. We host family events teaching you skills to heal the soul on all levels as a family or individual.
Okay, so you might have already seen me dancing in the Huntington Beach 4th of July parade or down by the beach twirling my baton.
Yes, that's me....I am the girl leading the band at the Luminary Healing Center.
Twirl girls are the next generation of LEADERS. Twirling teaches skills sets such as being aware of your surroundings, stimulating reflexes, as well as activating blind spots. I realized this skillset I acquired at a young age came back to me decades later when I picked the baton back up. This technique makes me feel free like a kid again and "LIGHTS ME UP".
I literally become LUMINARY!
Dancing is one of the most freeing high vibrational activities on the planet! Come "GLOW UP" with us and learn a technique that can last you a lifetime of happiness.
Plan to purchase your baton before our class. There are several on amazon to choose from. https://www.amazon.com/s?k=batons+for+twirling&crid=3KQM4ZQHDBJ56&sprefix=baton%2Caps%2C425&ref=nb_sb_ss_i_6_5
Donation Suggestion $15-20 to learn how to heal the world with your BEAUTIFUL FLOW GLOW
Meet us at the Secret Garden by the Huntington Beach Central Library and bring your BATON!