About this Event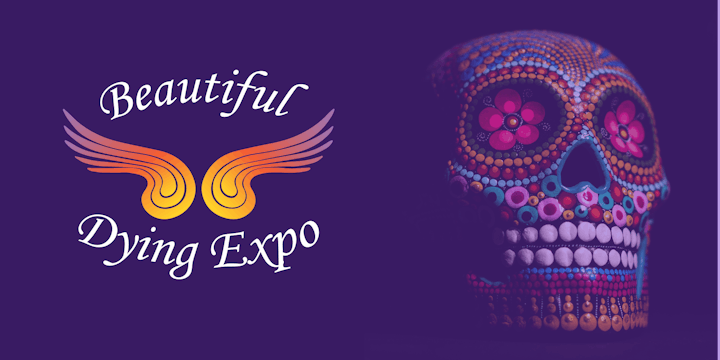 Join us for FREE this Day of the Dead weekend for a celebration of life! This expo runs from 9:30 am to 5:30 pm and brings together industry experts who can help you understand and explore the processes of dying and death.
During the day there will be two panel discussions and ten interactive workshops! Hosted by Dr. Karen Wyatt the first panel discussion will focus on Comfort Measures and Care for the Dying, with experts involved in different forms of Palliative Care. The second panel will discuss End-of-Life Choices and Planning.
The workshops are interactive and designed to give you concrete and practical perspectives on End-of- Life practices and options. They range in subject from Advance Health Care Planning to Pet Euthanasia, from the importance of Music at End-of-Life to Green Burials, this expo will be your stepping stone into discovering new and innovative tools and resources.
After the conclusion of the Expo, join us as we host a very special evening event with Stephen Jenkinson, MSW, internationally and highly regarded Elder on approaching death as a rite of passage in the American culture. He is the former director of Palliative Care for Cedar Sinai, Canada, teacher, author of Die Wise, Coming of Ages and many others, including the film, Deathwalker. He is a storyteller and spiritual activist who found Orphan Wisdom School.
An official schedule and other details will be added to this event closer to November 2nd!