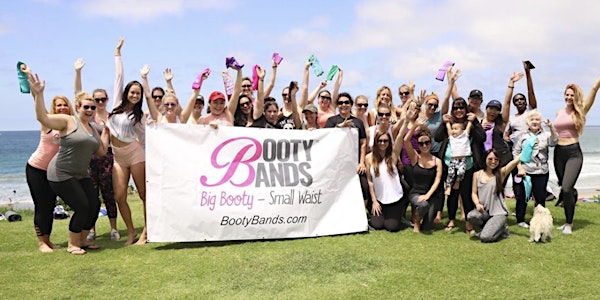 Beauties and Booties
When and where
Location
Mission Bay Park 3701–3765 Corona Oriente Rd San Diego, CALIFORNIA 92109
Description
Join Booty Bands & The Law Of Attractive for bayside sweat sesh!

This is a workout designed for ALL fitness levels. All you need to join us is a yoga mat, a water bottle, and an optional resistance band!

Don't have a band?
Get one here: https://bootybands.com/getmine


Who Are We?
The Law of Attractive teaches women how to transform their bodies from the inside-out and tap into their true feminine power. When our bodies are thriving we have the confidence we need to unleash our untapped potential.
This community was started the help women avoid the frustration, guilt, and shame that come along with "failed diets." The Law of Attractive takes a look at what's going on within you both mentally and physically to optimize hormone health and give you control over your body.
Booty Bands® is changing the way fitness should be. Our products & community focus on self-love first, working from the inside out. Curves are just a bonus. Booty Bands® patented design was created to make workouts more efficient & comfortable with their perfect resistance & fabric. They won't roll-up, tear, bruise or move around during your workouts. This gives you maximum ability to create results.
Combined with our workouts, Booty Bands® can Lift, Round, Firm & Shape your Booty. Adding Booty Bands® to core & cardio routines can shrink your waist & lose unwanted inches. Booty Bands® is the best solution to your NEW perfect shape!
When/where: Every Saturday at 9 AM at Mission Bay Park 3701–3765 Corona Oriente Rd San Diego, CA 92109 United States
Why? The Law of Attractive and Booty Bands are working together to create a community of like-minded women who believe in lifting each other (and their booties) up to reach their highest potential. By uniting these women we can create an unstoppable sisterhood that doesn't let each other give up!