Rae Studios is partnering with theDrop to bring you to a special indoor silent disco Pilates and Dance experience at Rae Studios.
About this event
About the Event:
Join Rae Studios and theDrop for a silent disco pilates + dance collaboration. Start with your morning cup of tea or coffee and bask in the beautiful view of downtown San Francisco. Rae Studios instructor Sheena will kick off the event awakening your body with a full-body mat pilates class. Next, the founder of theDrop Devi will guide you through an energetic stereoFUNK cardio dance class featuring hip-hop inspired choreography. The entire experience will be accompanied by a motivating mix designed by live DJ wolf cub. Tune in, feel the beat, and let loose.
Silent disco headphones will be provided and will be carefully sanitized before the classes. Bring your own yoga mat + props as needed.
Location: Hotel Zetta Rooftop | 55 5th Street, San Francisco, CA 94103
Class Schedule: Sunday, December 19th, 2021
10:00am - 10:15am | Doors open with coffee and tea in the lobby
10:15am - 11:00am | Pilates with Sheena Grams
11:00am - 11:15am | Water break and mingling
11:15am - 12:30pm | stereoFUNK with Devi Hadsell
12:30pm - 12:45pm | Dance Party
12:45pm | Wrap up Event
Ticket Options:
Registration and proof of vaccination are required for this event.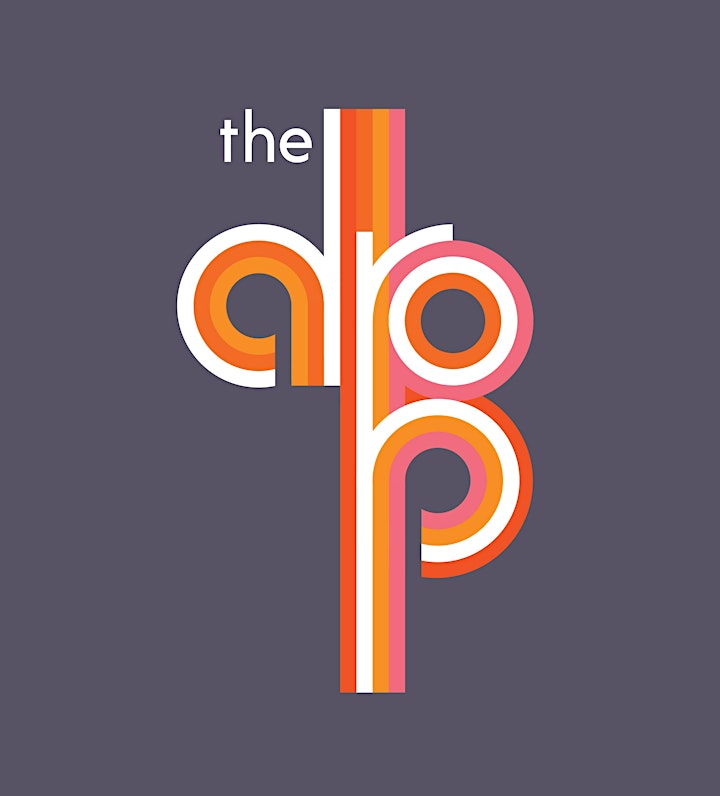 About theDrop
We were put on this planet to experience music, movement, connection, and maybe just a little bit of magic. These classes are an ecstatic escape, but it's not about tuning out. It's about tuning in.
​Tuning in to yourself.
Tuning in to that beat that makes you bounce.
Tuning in to the amazing beings sharing the dance floor with you.
Their classes are offered virtually and outdoors utilizing silent disco gear. Can't wait to get groovy with you! We listen to our bodies, we're guided by our hearts, we move to the beat. We are theDrop.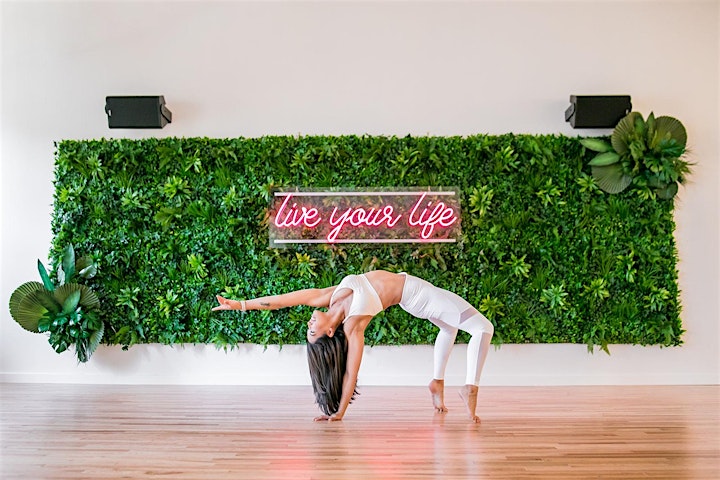 About Rae Studios
Founded in 2012, Rae Studios is a dance & fitness center, overlooking San Francisco's Union Square. The studio is located on the 7th floor of the Native Sons of Golden West building, a historic preservation and organization founded in 1875. With wall-to-wall mirrors, high ceilings, stretch bars, state-of-the-art sound system, and our electrifying in-house dance & fitness instructors, Rae Studios is the perfect solution for group and one-on-one training exercise.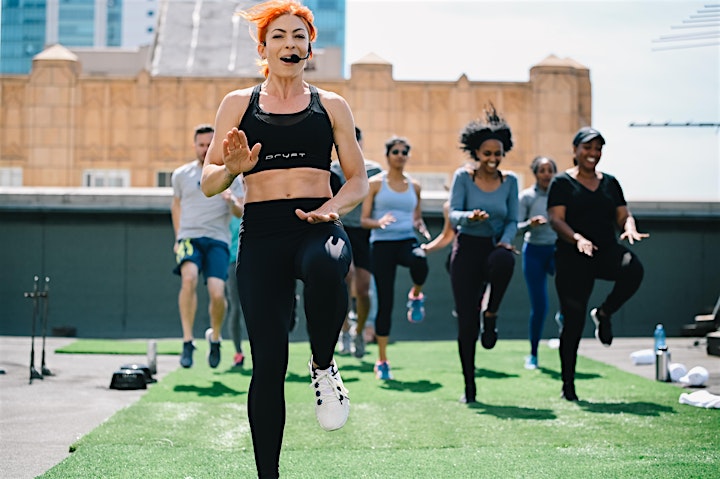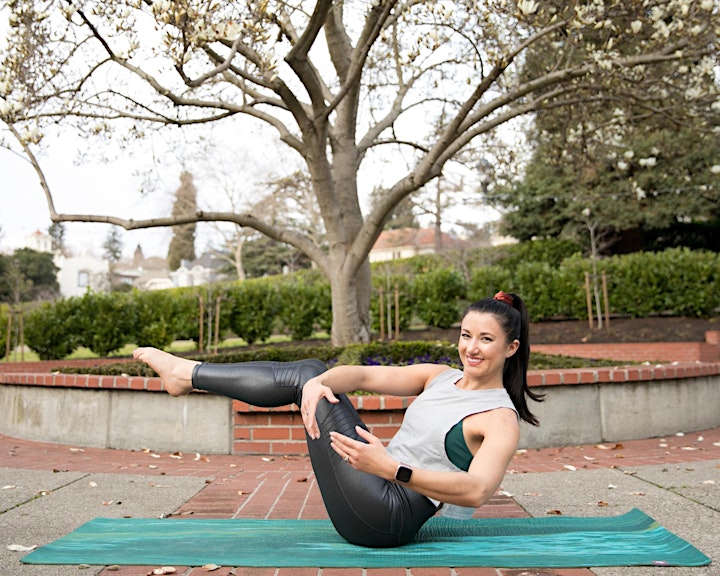 Sheena Grams
Sheena has been dancing, performing and teaching in San Luis Obispo County and Southern California since childhood and in the Bay Area and Las Vegas since 2008. She received her Bachelor of Arts in Dance with a Minor in Holistic Health from San Francisco State University in 2010, certified in Mat Pilates though A Body of Work Integrated Teacher Training in 2012, and became a Certified GYROTONIC® Trainer in 2013. She has worked with dance companies such as Detour Dance and Sarah Gould and Dancers and bands "Fans of Jimmy Century", Robot de Niro and Seeking Empire. She teaches gymnastics at San Francisco Gymnastics and AcroSports here in the Bay, has trained in aerial tissue, hoop and steel apparatus. Sheena currently teaches Pilates Fusion at Elevate Group Fitness, RAE Studios, and other fitness studio's mixing cardio, resistance training, ballet barre, pilates core and yoga into one total-body workout class."The nature of things is to move. Life is movement. And an expression of existence is movement. When something doesn't move anymore that is the expression of death. In other words, something stagnating. Inside our bodies is the same situation; the more it moves, the more expression of life. The less it moves the more expression is towards death. What I perceive is the missing link in everything is that nobody is at home in their bodies." - Juliu Horvath, Creator of GYROTONIC® EXPANSION SYSTEM
Pilates [All Levels]
Total body fitness exercises that consists of low-impact flexibility and muscular strength and endurance movements emphasizing proper postural alignment, core strength and muscle balance.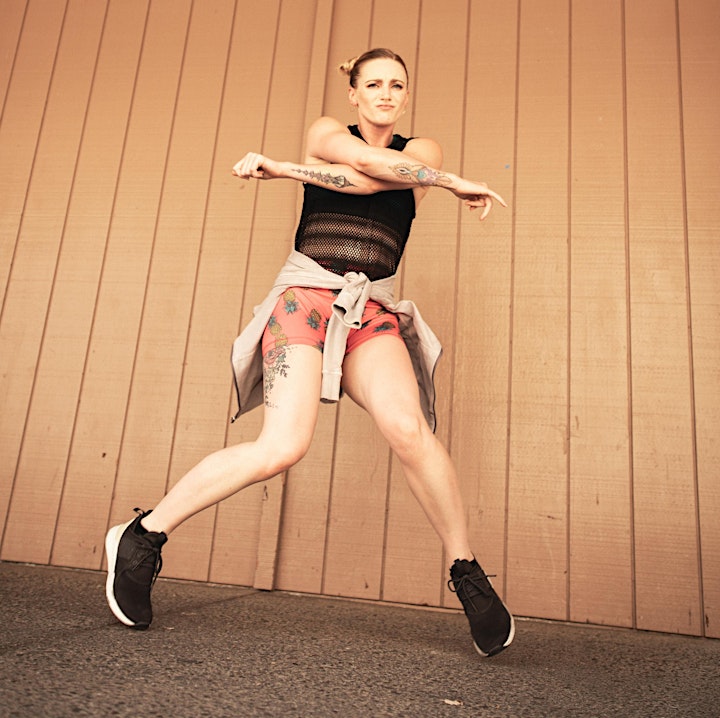 Devi Hadsell
theDrop's founder + artistic director,
Devi is a dancer, yoga teacher, + movement guide with a background in theatre. She infuses her classes with a sense of play and moments of comedic relief. Devi empowers her people to release the idea of "getting it right" in order to unapologetically be themselves and embrace their own unique expression. Aside from all that, she is passionate about guacamole, beat drops, yerba mate, and playing with her pit mix, koga.
stereoFUNK [All Levels]
A hip hop inspired cardio dance class using stacking technique with a killer playlist and non-stop movement. Learn choreography to a playlist of current and throwback hip hop, pop, and EDM tracks. Quick pacing and detailed instruction create the opportunity to master dynamic, expressive choreography, plus get a solid workout. Let go of whatever else is happening in your day, immerse yourself in the beat of the music, breathe deeply and dance it off. Bring your water, towel, sunscreen, and body. Leave behind your inhibitions and the desire to "get it right."