Legendary DJ/Producer SCOTTY BOY (Official Bay Area Birthday Celebration) LIVE in WALNUT CREEK BEATS N' BRUNCH SUNDAY, JUNE 20th
About this event
LOVE TRIBE WORLDWIDE
cordially invites you to join us
DOWNTOWN WALNUT CREEK
SUNDAY, JUNE 20th
1pm-10pm
BEATS N' BRUNCH
A GROOVY FUNKY HOUSEY LIVE DJ AND MUSIC EXPERIENCE
@ The Broadway Club
1342 BROADWAY PLAZA, WALNUT CREEK
FEATURING
LEGENDARY DJ/PRODUCER
SCOTTY BOY (Official Bay Area Birthday Bash)
ALONG WITH
BAY AREA FAVORITES
RIZZO & VASSALO (RandomNights/VenomSoundShip)
&
JOEY ALANIZ (CommonGround/DiskoKnights/Vibelords)
+
Some of the San Francisco Bay Area's Top DJs AND Beats N' Brunch Residents
WHITENOIZE
PULSE
ALEX GOODCAT
SEAN SPACE
LIVE PAINTING BY Matt Milano
ALSO PERFORMING LIVE
CHRISTIAN PEPIN (2X GRAMMY WINNER CONGA/PERCUSIONIST)
LIDIA RODRIGUEZ (Award Winning Saxophonist)
JUSTIN BARNES (Award Winning Drummer)
NATE GUINTO (Award Winning Violinist)
A portion of all proceeds go to help www.WhenTheMusicStops.org spread the message of LOVE & to help bring mental health into the light and out of the shadows!
SPONSORED BY:
The Twerkulator , Ghost Tequila, Casamigos, VOID Acoustics
DISCOUNTED PRESALE TICKETS/TABLES AVAILABLE
INDOOR AND OUTDOOR RESERVED VIP TABLES AVAILABLE
TICKET AND TABLE PRICE WILL INCREASE AS EVENT DATE GETS CLOSER
LIMITED CAPACITY
VERY LIMITED NUMBER OF TICKETS WILL BE HELD FOR DAY OF PURCHASE AT DOOR
PLEASE NOTE
ALL TICKETS ARE NON-REFUNDABLE AND ONLY GOOD FOR DAY OF THE EVENT
ALL VIP TABLES REQUIRE A $100 SPEND MINIMUM
ALL VIP TABLE RESERVATIONS MUST ARRIVE BY 4PM OR TABLE WILL BE FORFITED WITHOUT REFUND
This event is live and indoors inside our 400 person capacity venue.
Food Info:
In-House Chef Menu
Ticket Info:
This is a General Admission first come first serve event with just 8 limited VIP tables and 3 VIP sections available. THERE WILL BE NO MASK OR CAPACITY RESTRICTIONS.
Private Room/VIP Bottle Service available upon request. Please contact us at hello@thebroadwayclubwc.com.
Venue Info:
The Broadway Club is a 450 capacity event venue complete with full bar, VIP Room, kitchen, and outdoor patio. It features roll-up garage doors for indoor/outdoor events, a tuned Void Acoustics Sound System, and 40ft projection mapped walls.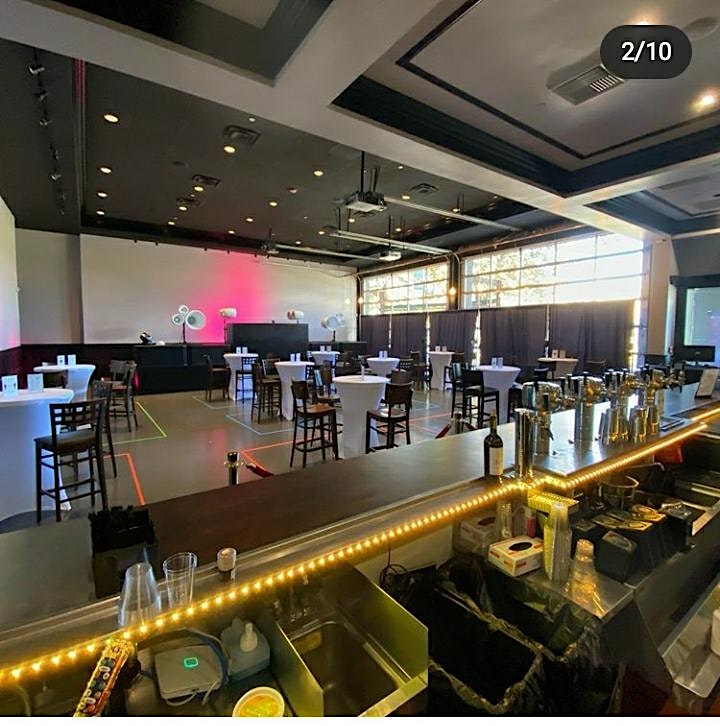 Organizer of Beats N' Brunch w/ Legendary DJ/Producer SCOTTY BOY in Walnut Creek |6.20