Description

BEATS N BARS FESTIVAL
BNB IS NORTH CAROLINA'S PLATFORM DEDICATED TO CULTIVATING THE FOUNDING ELEMENTS OF HIP HOP CULTURE.
THE FESTIVAL IS A THREE DAY IMMERSIVE HIP HOP EXPERIENCE THAT TAKES PLACE IN DOWNTOWN DURHAM, NC.
Beats n Bars' mission is to build stronger community through the influence of urban culture and music. In order to meet this goal and place NC Hip Hop, and Durham specifically, in national conversations related to Hip Hop, BnB aims to establish relationships, build partnerships, and foster collaboration with individuals and businesses for support.
BnB 2018 Headliners: DEAD PREZ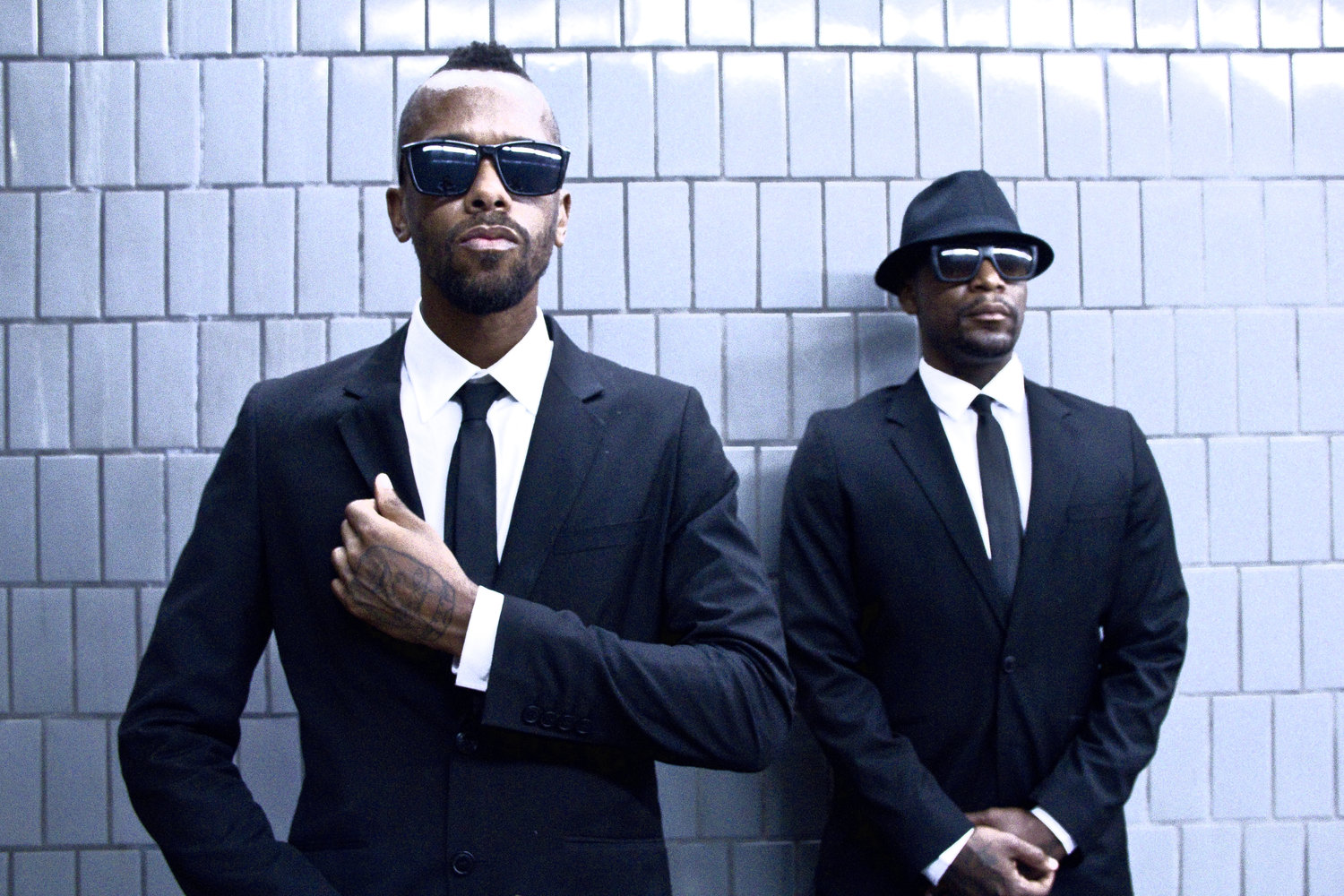 BnB curates a diverse mix of performances from some of the best artists in Hip Hop locally and nationally. The lineup represents a variety of styles and showcases the the dynamic range of Hip Hop music. The festival showcases are both a recognition of artists making their mark and a celebration of the contributions from established trailblazers.
---
The Fresh Effect - #BnBFest2018 Conference Day One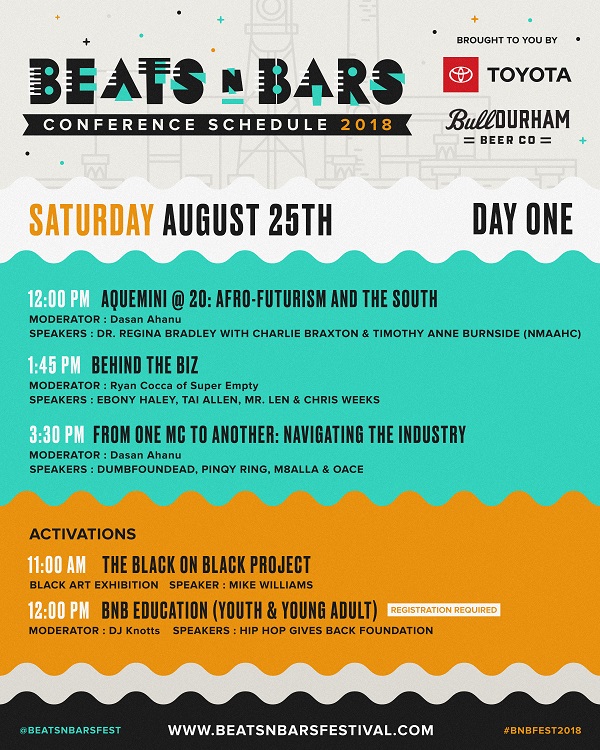 The Fresh Effect - #BnBFest2018 Conference Day Two
In aligning with our mission, Beats n Bars Festival is committed to providing educational opportunities to the general public through the Fresh Effect Conference. Fresh Effect provides a space for attendees to engage with innovators, entrepreneurs, cultural creatives, and music makers who work with and within the culture. The conference also offers sessions targeted directly to individuals from the hip-hop community who are seeking to develop set skills from production to beat making to social media promotions and marketing. The aim is to present an array of topics while bringing people together to celebrate the breadth and impact of Hip Hop.
Brought to you by: