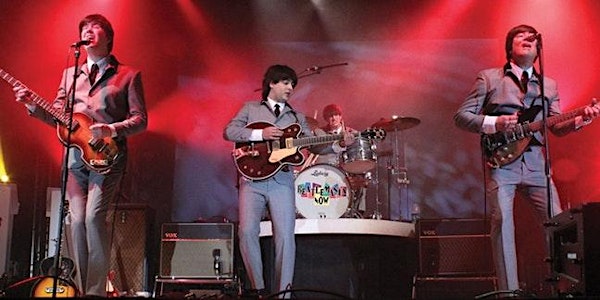 Beatlemania Now!
The world's BEST Beatles Tribute Band!
Location
The Milton Theatre
110 Union St
Milton, DE 19968
As Seen on Broadway and Around The World!
About this event
Recapture the excitement, the mood and the frantic intensity as Beatlemania Now performs live-on-stage, against a backdrop of stunning images which evoke memories of some of the most turbulent decades of modern times...the 60's and 70's!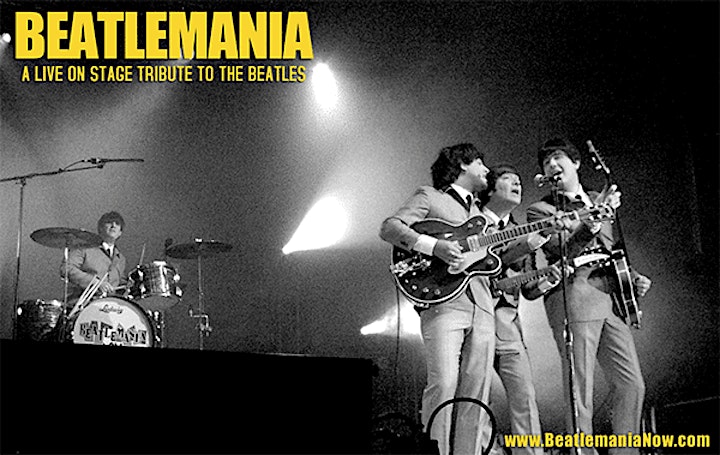 About Beatlemania Now
"Beatlemania Now" , the multimedia musical stage show, is the ultimate celebration of the 60's and the group that helped shape them… "The Beatles"!
The show's cast performs live-on-stage, against a backdrop of stunning images spanning the most exciting and turbulent decade of modern times.
Recapture the excitement, mood and frantic intensity of the 1960's as you revisit historic moments in the lives and deaths of John F. Kennedy, Robert F. Kennedy and Martin Luther King Jr., the politics of Richard M. Nixon, the raging war in Vietnam, protests in the streets, "Flower Power", "Peace and Love", Space Exploration and see film footage and TV commercials of the times, as the cast meticulously performs incredible note for note renditions of Beatles' classics, including songs the Beatles' themselves never performed outside of the Recording Studio."
"Beatlemania Now" … the music transcends time and generations… a "must see and hear" experience for all ages!
The New York Daily News says
"EXTRAORDINARY!"
About the Milton Theatre
Official Website | Facebook | Twitter | Instagram
The historic Milton Theatre is a uniquely diverse venue where you will find the best local, regional, national, and international talent. Free municipal and on-street parking are available. Full bar and light food options available. This facility is fully accessible.