Description
Join Omi Gallery for a special one month show to celebrate the artistic legacy of community activist, educator, great-grandmother, and muralist, Edythe Boone.
Edythe works in the mediums of acrylic, pastel, and watercolor, and often enhances her work with collage drawing.
She is best known for her work on the iconic San Francisco Women's Building mural Maestrapeace (1995), a multi-cultural, multi-generational collaborative effort by Boone, six other women artists and many helpers. The Women's Building is the first all women-owned and operated community center in the United States.
Edythe believes that art is for everyone, not just professional artists. Her mission is to empower individuals and transform communities through art.

You can learn more about Mama Edythe in the award-winning documentary "A New Color" by Mo Morris - anewcolordocumentary.com
"I started doing (art) because people don't know how beautiful African American people really are. And I always felt we were a beautiful race, and most of us didn't know it,"
-Edythe Boone
"Beating The Odds" paintings by Edythe Boone
Omi Gallery at Impact Hub Oakland
May 6 - 28, 2016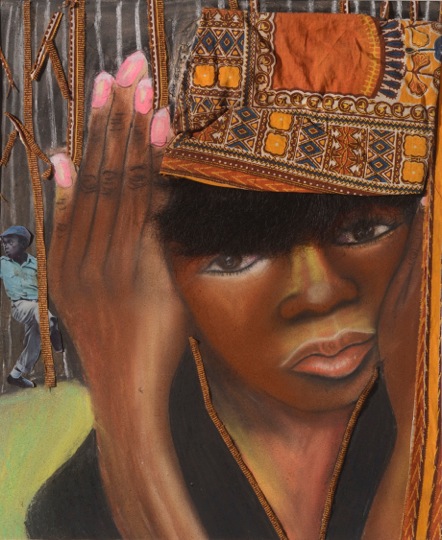 "Beating the Odds" is sponsored in part by Clorox Foundation