Description
Burnout is frequently confused with feeling extremely tired at the end of the workday. This is not the case, however. Rather, burnout is a type of chronic stress that has vast implications to both physical, and mental health of people. This danger is much more prevalent in our organization's high performers.
High performers provide organizations tremendous value, in fact, research shows that high performers are 400% more productive than the average performer. This level of performance, however, cannot be maintained long-term.
In fact, 1 in 5 highly engaged employees is at risk of burning out. This puts organizations in a very difficult position. How do we create an environment in which we keep these employees drive and performance while maintaining their long-term health and well-being?
Even though statistics like these are out there, organizations today keep pushing their best to the brink of burnout. What steps can we take on an organizational, managerial, and internal level to mitigate this risk, and create a better work environment for us all?
Key Takeaways:
Understanding how every individual can contribute to reducing the risk of burnout

How to identify employees who are at risk of burning out

Establishing a culture that balances performance and employee well-being
Agenda:
5:30pm - 6:00pm: Registration and Networking
6:00pm - 6:30 pm: Panel
6:30pm - 7:00 pm: Groups Discussions
7:00pm - 7:20 pm: Group Sharing
7:20pm - 7:40pm: Q&A
Speakers:
Lindsey Caplan, Director of Talent Development at Credit Karma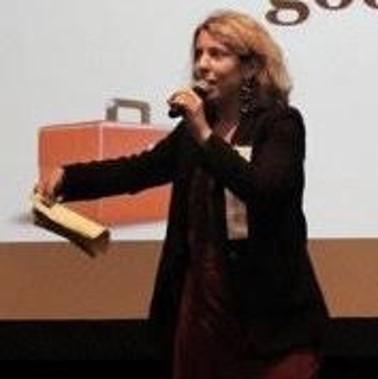 Lindsey Caplan has been gathering people for over 15 years - first to entertain, as a comedy writer in Hollywood on shows such as "Curb Your Enthusiasm", and "Malcolm in the Middle", then to educate for companies like DreamWorks Animation and McKinsey, and now to transform as an organizational psychologist as the Head of Talent Development for successful Silicon Valley companies like Zendesk and currently, Credit Karma. She earned a Masters Degree in Organizational Psychology from Columbia University and a Bachelor's Degree in Film and Creative Writing for the Media from Northwestern University. She believes work can be a place where you become your best self. Please don't dissuade her.
Max Shkud, Head of People Development and OD for Microsoft Silicon Valley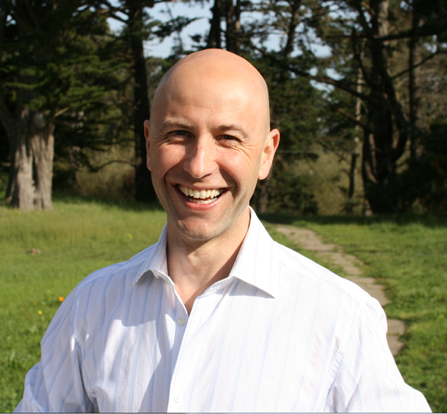 Software developer and product manager turned organizational learning and change leader, Max has extensive corporate experience in leadership development, organizational change, hi-tech management, and software product development.
As a technology leader at Snapfish and later HP, Max led the design and implementation of a software infrastructure that today serves over 100 million customers worldwide. He also spearheaded the development of online ventures — worth hundreds of millions of dollars — for Costco, Walgreens, and Walmart.
As a learning architect and change leader for Airbnb, T-Mobile, HP, Royal Bank of Scotland, and most recently, Microsoft, Max led division-wide initiatives that focused on business transformation, innovative organization design, and leadership development engaging thousands of employees and partners.
Currently, Max serves as Head of People Development for Microsoft Silicon Valley.
Justin Schiefner, Director of People and Culture at Moovweb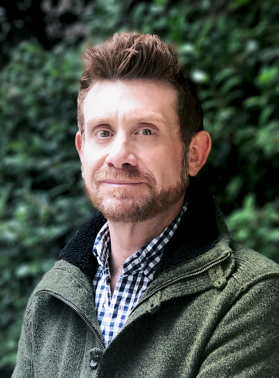 Justin Schiefner is the Director of People & Culture at Moovweb. With over 15 years in Operations, Facilities and Human Resource experience, Justin has unique insights into startup and boutique business ventures, with a focus on creating a happy, healthy and thriving company culture. Justin enjoys travel and adventure with his canine companion, a certain festival out in the desert and has a passion for giving back to the community.



Christina works with Torch to develop leaders across every stage of their career. She is the certified professional coach and mediator with a strong background in leadership and career development. She has been coaching executives, managers, individual contributors and teams to success for over fourteen years. A former attorney, she combines thorough training and experience with a creative energy and insight that quickly moves you towards your goals.
Christopher Vanzetta, Senior People and Culture Manager at Reddit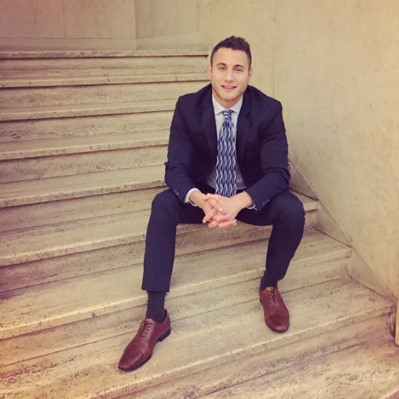 Chris Vanzetta is currently the Senior People & Culture Manager at Reddit. Prior to Reddit, Chris was working in Human Resources at Target Corporation. He moved to the bay area to get a taste of the tech industry and diversify his understanding of people practices at large.
Organizer:
Beaconforce is a people management solution that monitors the pulse of a workforce in real-time and builds practical recommendations that reduce the guesswork in managing people.

Sponsor: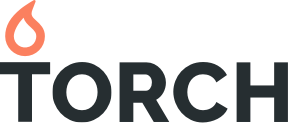 * By registering for this event I consent to receive emails from Beaconforce, Torch and General Assembly