Description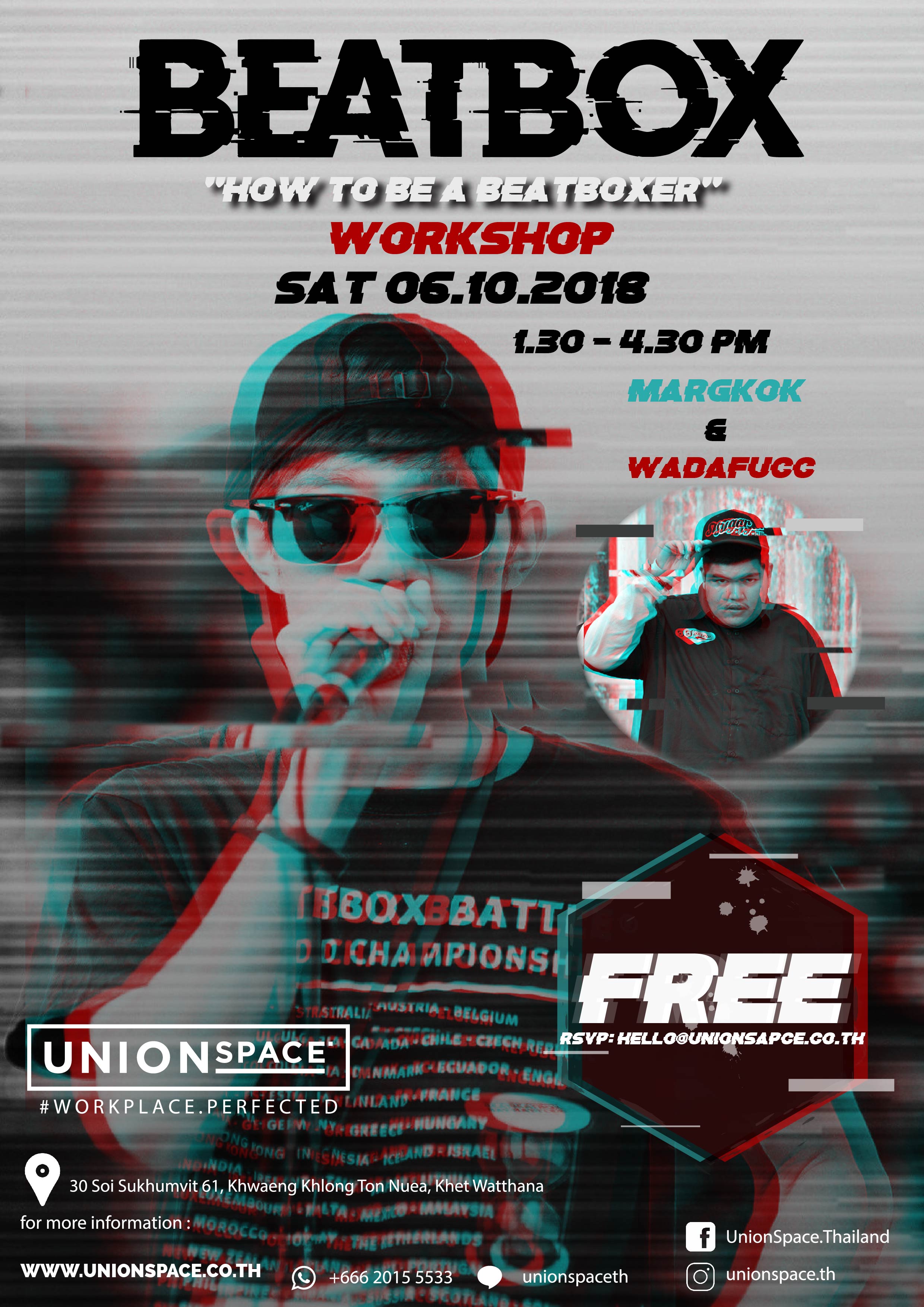 ขอเชิญชวน น้องๆพี่ๆที่สนใจบีทบ๊อกซ์ร่วมเวิคช๊อปกับ 2 แชมป์ ระดับประเทศ
Marg Kok & WADAFUCC ในหัวข้อ "How to be a Beatboxer"
สอนตั้งแต่พื้นฐาน จนสามารถ Performance ได้
รวมถึงเทคนิคต่างๆอีกมากมาย
แล้วพบกันที่ UnionSPACE Thailand Sukhumvit 61
วันที่ 6 ตุลาคม 2561 เวลา 13.30 - 16.30 น.
ฟรีตลอดงาน รับจำนวนจำกัดนะครับ รีบลงทะเบียนได้เลย !!!
————————————————————
Beatbox workshop
The world champion beatboxers are hosting a workshop at unionSPACE.
They are here to teach anyone who are interested in how to be a beatboxer.
Starting at the basics until everyone are able to hold a performance.
Techniques that only the pros know are being shared in this workshop.
Meet with the world champions at UnionSPACE Thailand Sukhumvit 61,
6th of October and 13.30 - 16.30. FREE of cost!! LIMITED seats available!!