Join us at the winery for our release of FOUR new white wines, and a tasting of 6 heat/drought tolerant white wine grapes!
About this event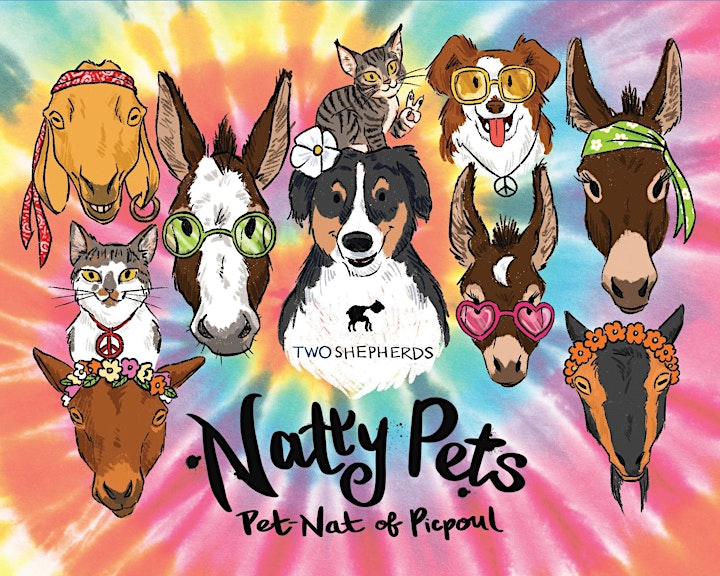 Join Karen and William Saturday July 17th, at the Windsor winery for our first all white wine tasting - celebrating heat/drought tolerant grapes, and FOUR new releases!
Walk-ins are welcome, first come first served, however you may also guarantee a no-wait table by making a reservation on Opentable.
2020 Blanc de Cinsault. A first and likely only. Only 50 cases made. Limited release! Available for all online for one week only, and at July 17th Winery Event, then released in Fall club.
2020 Vermentino. Only 150 cases made this year. We held onto longer this year before release and it's possible the best yet.
2019 Centime. Skin fermented Vermentino. Low ABV, easy drinking orange wine.
2019 Picpoul. A unicorn variety, complex and textural. Last call!
2017 Grenache Blanc. New release, bottled aged 3 years for complexity and aromatics.
2020 Natty Pets Sparkling Picpoul. 75% stainless steel, 25% 12 day skin contact, orange wine. Bright low ABV fizz, that is textural and complex, yet fun.
We appreciate an RSVP if plan to attend to help with staffing!
Can't make it? We have a special online bundle and a Zoom tasting as well, can check out here.
All of Artisan Alley will also be open for a day of fun!
_________________________
Organizer of Beat the Heat: Heat Tolerant White Wines Tasting (new releases!)