Description
BEAT-LELE is comprised of four Beatle-loving musicians who hail from the Island of Oahu. Having performed for numerous years as a Beatles tribute band in Hawaii, they decided to reinvent themselves and fuse the beautiful music of The Beatles with their passion of playing ukuleles. There is no other musical group in the world we are aware of combining the timeless music of The Beatles to the soaring popularity of the ukulele with added percussion of a cajon. In 2017, BEAT-LELE performed with Na Hoku Hanohano Winner, Halemanu on stage and was nominated as a finalist for the Most Promising Artist of the Year and the Favorite Artist of the Year categories. Performed at the Cavern Club at the International Beatle Week Festival in Liverpool. With Sonny Aquino as "John", Nolet Quiason as "Paul", Alastar McNeil as "George" and Dennis Muth as "Ringo", each band member sings and performs their respective parts as one would expect from the original recording. BEAT-LELE spans the career of The Beatles from Love Me Do through their later years of Let It Be and Abbey Road and everything in between. Their impeccable attention to musical detail will make you wonder if you are hearing the actual recordings!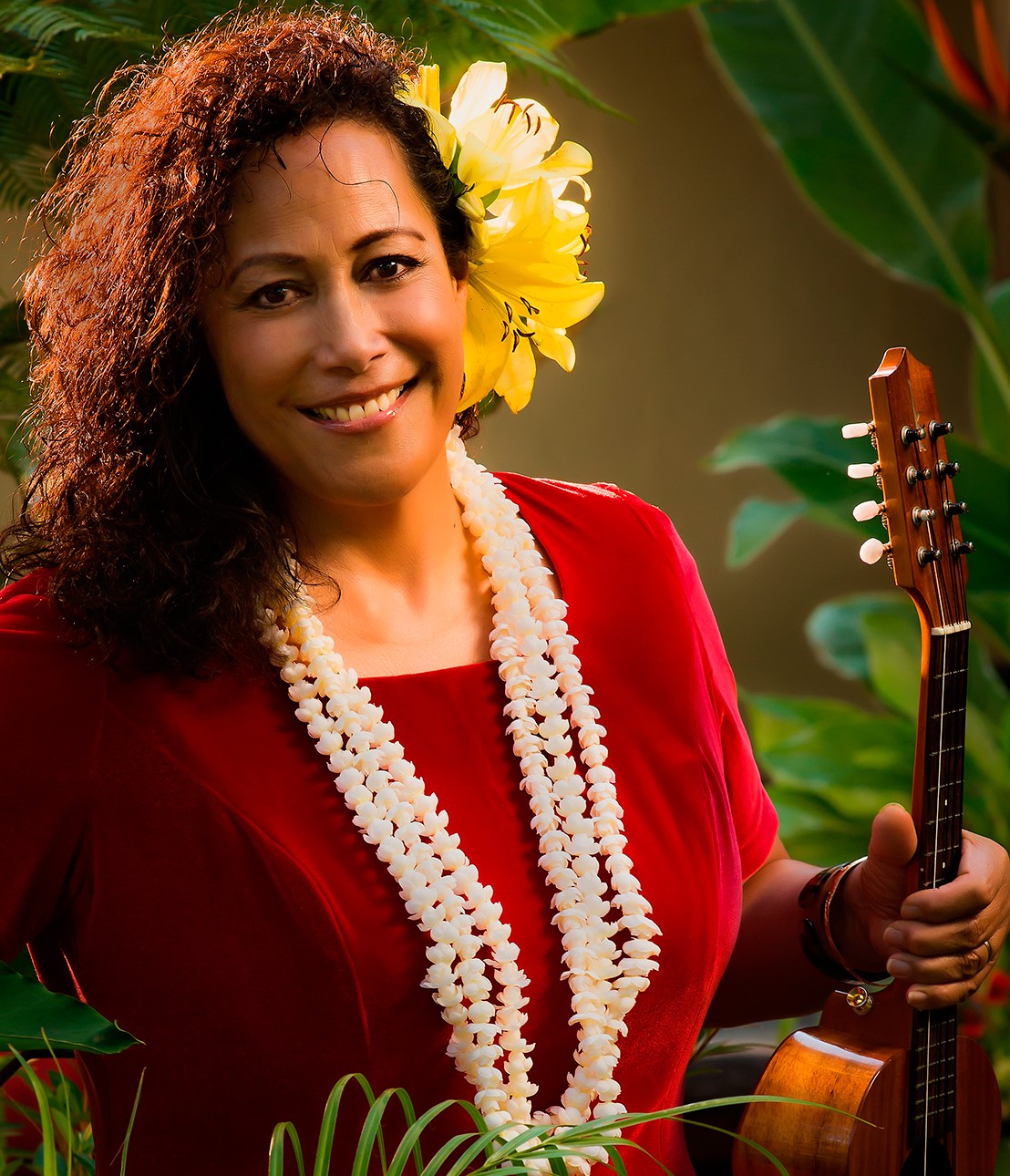 FAITH AKO, as the Bay Area's premier female artist in Traditional/Contemporary Hawaiian music for over two decades, Faith has long graced the West and East Coast with her versatile voice. With two Hawaiian Music Awards for her first album Kukahi, while her second album Papaku Bring It Home, earned Faith a Hawaiian genre Grammy entry. Faith's third album Kulaiwi, My Beloved Homeland was performed to sold out crowds and venues here in the Bay Area and Honolulu.
Faith has played to sold out audiences in California at the Mystic Theatre in Petaluma, The Wells Fargo Center for the Arts Santa Rosa, Yoshi's in San Francisco and Oakland, Pono's Hawaiian Grill Santa Cruz, The de Young Museum San Francisco, Freight & Salvage Berkeley, Whittier College in Los Angeles, and Dougherty Performing Arts Center in San Ramon.
Most recently, Faith was honored with a Kulia I Ka Nu'u Award, Strive for the Summit Honor by San Francisco's Hawaii Chamber of Commerce, North Bay Chapter. San Francisco's Mayor Ed Lee presented Faith with a Certificate Citizen of Honor Award for perpetuating aloha, cultural history, stories and music events around the Pacific Islands. Currently working on her fourth album in Honolulu, her fans anxiously await the next arrangements of Hawaiian melodies she is noted for. Faith continues to delight the crowds with her sultry voice, charismatic personality and passion for Hawaiian music. Listening to Faith's nahenahe music will conjure the essence of island Aloha without ever leaving home or getting on a plane.