Description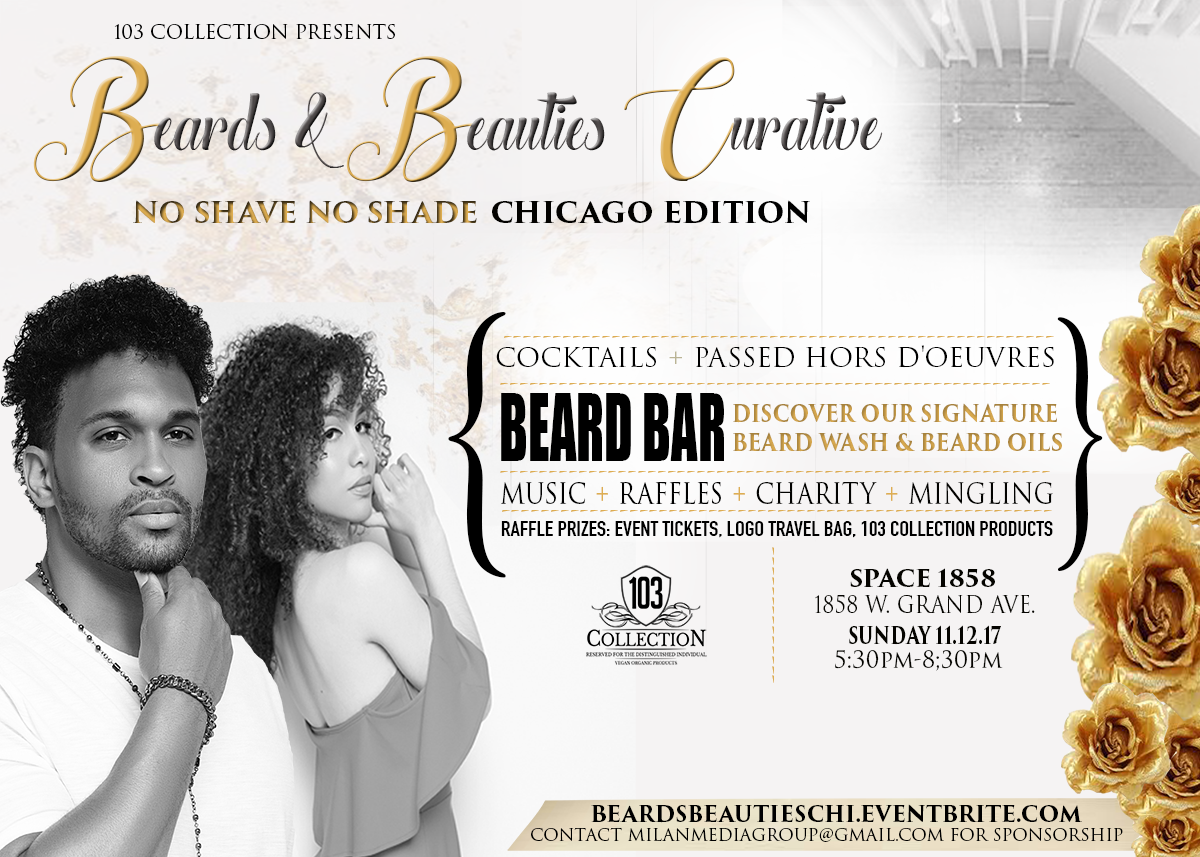 103 Collection Presents
Beards & Beauties Curative "No Shave No Shade" Chicago Edition
---
This event will bring together men and women who appreciate upscale natural hair care products, socialization and trendsetting in their communities in efforts to bring awareness to NO SHAVE NOVEMBER, a philanthropic mission to bring awareness to cancer by by embracing our hair, which many cancer patients lose; and donating the money typically spent on shaving to cancer prevention. A percentage of the proceeds from this event will be donated to No-Shave November.
Our diverse group of attendees will be eager to discuss trends in the natural community, try new products, and ultimately share via social media. While mingling and experiencing 103 Collection's beard bar, music and product demos; attendees will be surrounded by a dynamic group of progressive, stylish and savvy millennials.
It is our goal to bring together a group of stylish naturals and beards to promote the mission of 103 Collection by providing the best and healthiest options for hair care and grooming.
BEARD BAR: Discover our signature beard wash and beard oils
Cocktails + Passed hors d'oeuvres + Raffles + Charity + Music + Mingling
Raffle prizes include: Entertainment Tickets, Logo Travel Bag, 103 Collection Products
Onsite registration to become a 103 Collection Beard Model
Sunday November 12, 2017
Space 1858
1858 W. Grand Ave.
Chicago
5:30pm - 8:30pm
RSVP beardsbeautieschi.eventbrite.com
Sponsorship contact milanmediagroup@gmail.com
www.103collection.com
Date and Time
Location
Refund Policy