Description
Bear Wisdom Deepening

| Candlelight Sound Journeying

As winter begins the Bear moves into hibernation, which is a time for inward quiet reflection and rest. In this journey with sacred drumming, you will receive personal downloads of ancient Bear Wisdom and be shown how to create your own sacred time for rest and internal exploration through the winter months. If you attended this journey earlier in the month this deepening will allow you to go to the next level enjoying the ambient candlelight surrounding you.

*For this class you will be laying on the floor. Please bring a yoga mat, blankets, or pillows to ensure your comfort during the process.



OVERVIEW
Experience traveling to a world within your heart where spirit animals, guides and ancestors are ready to share insights and messages with you. Participants will learn about Earth Elements & Sound Journeying and how it can be used as a spiritual modality for growth, healing, and connecting, as well as have their own unique journeying experience. Each session is lead by experienced spiritual teachers who create a deeply sacred space where limitless growth and expansion is available.
Take-Aways
Experience a variety of shamanic journeying in a sacred space guided by experienced spiritual teachers.

Newly formed or strengthened relationship with guides, spirit (power) animal and ancestors.

Ability to receive healing, insights, transformation, relaxation


TICKETS
Adult: $30 Drop-In
Child: $11 Drop-In
*RSVP Early to reserve your spot!
---
MEET YOUR INSTRUCTOR
Ian Somerville
Ian is a Spiritual Teacher, Oneness Trainer and Licensed Massage Therapist. Ian has received his training throughout the world to combine eastern and western healing arts. Once you experience the sacred space he creates, it will activate the Divine Presence inside your heart. Learn more about Ian here: http://www.intraawareness.com/ian/
---
Upcoming IntraAwareness Lifestyle Studio Membership Opportunities!
Learn about becoming a member of the IntraAwareness Lifestyle Studio starting fall 2019 and receive up to 50 unlimited monthly classes! https://intraawareness.com/lifestylestudio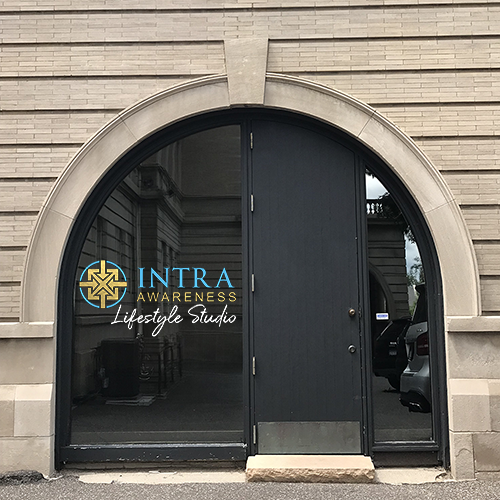 ---


Dismissal Policy: Classes are sourced in the Highest Vibration for an open, safe and fun environment for all. We reserve the right to dismiss any participant not in environmental alignment, at the discretion of the instructor or IntraAwareness Team Member.