Bear Creek Capital presents returning Actinium Pharmaceuticals, Inc.(ATNM)-Dinner

Wednesday, February 21, 2018 at 5:30 PM (EST)
Event Details
YOU ARE CORDIALLY INVITED

HOSTS

Dinner & Corporate Presentation
Actinium Pharmaceuticals, Inc. (NYSE:  ATNM)
Wednesday, February 21, 2018

Ruth's Chris Steakhouse

610 North Orlando Avenue

Winter Park, FL 32789

Promptly at 5:30 PM

We hope to see you there

Actinium Pharmaceuticals, Inc. is a biopharmaceutical company developing innovative targeted therapies for patients with cancers lacking effective treatment options. Actinium's proprietary platform utilizes monoclonal antibodies to deliver radioisotopes directly to cells of interest in order to kill those cells safely and effectively. The Company's lead product candidate Iomab-B is designed to be used, upon approval, in preparing patients for a bone marrow transplant, also referred to as hematopoietic stem cell transplant. A bone marrow transplant is often the only potential cure for patients with blood-borne cancers but the current standard preparation for a transplant requires chemotherapy and/or total body irradiation that result in significant toxicities. Actinium believes Iomab-B will enable a faster and less toxic preparation of patients seeking a bone marrow transplant, leading to increased transplant success and survival rates. The Company is currently conducting a single pivotal 150-patient, multicenter Phase 3 clinical study of Iomab-B in patients with relapsed or refractory acute myeloid leukemia (AML) age 55 and older. The Company's second product candidate, Actimab-A, is currently in a multicenter open-label, 53-patient Phase 2 trial for patients newly diagnosed with AML age 60 and over. Actimab-A is being developed to induce remissions in elderly patients with AML who lack effective treatment options and often cannot tolerate the toxicities of standard frontline therapies. Actinium is also utilizing its alpha-particle immunotherapy (APIT) technology platform to generate new drug candidates based on antibodies linked to the element Actinium-225 that are directed at various cancers that are blood-borne or form solid tumors. Actinium Pharmaceuticals is based in New York, NY. To learn more about Actinium Pharmaceuticals, please visit www.actiniumpharma.com and to follow @ActiniumPharma on Twitter please visit, www.twitter.com/actiniumpharma.

In the News
Actinium Pharmaceuticals Appoints Dr. Dale L. Ludwig, Ph.D. as Chief Scientific Officer to Lead Efforts Focused on the Company's AWE Technology Platform and Research Programs
Presentation Format:

5:30 p.m. to 6:00 p.m. – Networking and Cocktails

6:00 p.m. to 7:30 p.m. – Presentation and Dinner

Contact:
Raymond Oliver
CEO, Bear Creek Capital
321-439-2120
roliver@bearcreekcap.com
Created by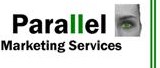 Have questions about Bear Creek Capital presents returning Actinium Pharmaceuticals, Inc.(ATNM)-Dinner?
Contact Raymond Oliver
When & Where

Ruth's Chris Steakhouse
610 North Orlando Avenue
WInter Park, FL 32789


Wednesday, February 21, 2018 at 5:30 PM (EST)
Add to my calendar