Bear Creek Capital presents Actinium Pharmaceuticals, Inc.(ATNM)-Miami Dinner

Thursday, July 25, 2019 at 5:30 PM (EDT)
Event Details
YOU ARE CORDIALLY INVITED

HOSTS

Dinner & Corporate Presentation
Actinium Pharmaceuticals, Inc. (NYSE:  ATNM)
Thursday, July 24, 2019

Texas de Brazil

300 Alton Road #200

Miami Beach, FL 33139
Promptly at 5:30 PM

We hope to see you there

About Actinium Pharmaceuticals, Inc.
Actinium Pharmaceuticals, Inc. is a clinical-stage biopharmaceutical company focused on improving patient access and outcomes to cellular therapies such as BMT or Bone Marrow Transplant and CAR-T with its proprietary ARC or Antibody Radiation-Conjugate targeted conditioning technology. Actinium is also developing its proprietary AWE or Antibody Warhead Enabling technology platform, which utilizes radioisotopes including iodine-131 and the highly differentiated actinium-225 coupled with antibodies, to target a variety of antigens that are expressed in hematological and solid tumor indications. It is developing a multi-disease, multi-target pipeline of clinical-stage ARC's targeting the antigens CD45 and CD33 for targeting conditioning and as a therapeutic either in combination with other therapeutic modalities or as a single agent for patients with a broad range of hematologic malignancies including Acute Myeloid Leukemia (AML), Myelodysplastic Syndrome (MDS) and Multiple Myeloma (MM). Actinium's lead product candidate, Iomab-B, is in a pivotal Phase 3 trial for re-induction and conditioning prior to a BMT for patients with active relapsed or refractory AML or Acute Myeloid Leukemia. BMT is the only curative treatment option for this patient population and currently no standard of care exists. Actimab-MDS is its second pivotal program for targeted conditioning that will study the ARC comprised of the anti-CD33 monoclonal antibody lintuzumab linked to the radioisotope actinium-225 in patients with high-risk MDS in combination with RIC or Reduced Intensity Conditioning prior to a BMT.  Its ACT or Adoptive Cell Therapy program targets CD45 and utilizes a lower dose of iodine-131 than Iomab-B or lutetium-177 and is intended to be used for targeted conditioning or lymphodepletion prior to CAR-T and adoptive cell therapies as a replacement to non-optimized chemotherapies, such a Flu/Cy or fludarabine and cyclophosphamide, that is used in standard practice today. Actinium also has multiple clinical trials ongoing, in startup phase, or in planning, to use its CD33 ARC in combination with other therapeutic modalities such as chemotherapy, targeted agents or immunotherapy. It has initiated several combination trials, including a doublet combination trial with its CD33 ARC and venetoclax, a BCL-2 inhibitor, for patients with relapsed or refractory AML, a triplet combination trial with venetoclax and an HMA or hypomethylating agent and in combination with the salvage chemotherapy regimen CLAG-M (cladribine, cytarabine, filgrastim and mitoxantrone) for patients with relapsed or refractory AML. Actinium is also studying its CD33 ARC as single agent for patients with penta-refractory multiple myeloma. Its AWE technology platform enables Actinium's internal pipeline and with the radioisotope actinium-225 is being utilized in a collaborative research partnership with Astellas Pharma, Inc. Actinium's clinical programs and AWE technology platform are covered by a portfolio of over 100 patents covering composition of matter, formulations, methods of use, the DOTA linker technology for actinium-225 applications and methods of manufacturing the actinium-225 radioisotope in a cyclotron.
In the News
Presentation Format:

5:30 p.m. to 6:00 p.m. – Check In and Networking

6:00 p.m. to 7:00 p.m. - Dinner and Presentation
Contact:
Raymond Oliver
CEO, Bear Creek Capital
321-439-2120
roliver@bearcreekcap.com
Created by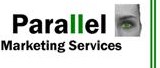 www.pms-marketing.com
Have questions about Bear Creek Capital presents Actinium Pharmaceuticals, Inc.(ATNM)-Miami Dinner?
Contact Raymond Oliver
When & Where

Texas de Brazil
300 Alton Road #200
Miami Beach, FL 33139


Thursday, July 25, 2019 at 5:30 PM (EDT)
Add to my calendar