Event Information
Location
Qzina Institute of Chocolate and Pastry
9461 Irvine Center Drive
corner of Irvine Center Dr. and Tesla
Irvine, CA 92618
Description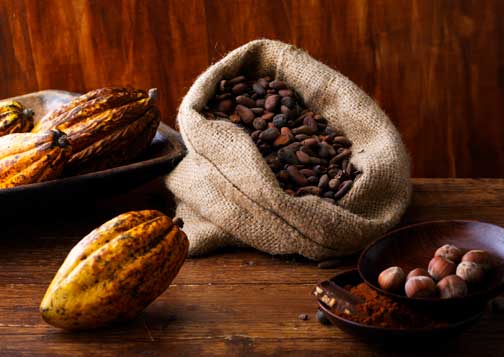 2012 Dates
August 6: Peruvian beans, 100% Pure Nacional, Fortunato #4 from Maranon River Canyon
Sept 28: Hawaian Beans, Trinitario Forestero Blend from Tom Sharkey's Plantation, Hilo
Oct 19: Ecuadorian Beans, 100% Arriba Nacional from Vinces, Manabi, Esmeraldes
Program Details
In this exciting program, immerse yourself in the rich history of cacao and experience how chocolate is made from the bean to the bar.
Using our farmer-known, direct source, fine flavor cacao beans, learn how to roast, winnow, grind, refine and conche your chocolate in our very own Bean-to-Bar Lab Factory. We will then temper your chocolate to perfection before molding it into half pound blocks and 6 gram tasting pieces for you to take home. You'll leave with a comprehensive understanding of the bean to bar process and memories of an incredible chocolate experience.
*Price includes lunch.
Date and time
Location
Qzina Institute of Chocolate and Pastry
9461 Irvine Center Drive
corner of Irvine Center Dr. and Tesla
Irvine, CA 92618