The chateaux-like Beaconsfield Terraces near Washington Square, still standing today, provided condominium-like living in the 1890s.
About this event
The Beaconsfield Terraces, on the south side of Beacon Street from Dean Road to just beyond Tappan Street, were one of the more unusual developments to follow the creation of the Beacon Street boulevard in the 1880s.Built by Eugene Knapp, a wool merchant, in the early 1890s the terraces were a residential complex in which people owned their units but shared ownership of a 6-acre park, stables, a playhouse (known as the Casino), tennis courts, a playground, and a central heating plant.A bell system connected the houses to the stables so that people could call for their horse and carriage. Today, only the residential buildings (Richter, Frances, Marguerite, Fillmore, Gordon, Bernard, and Parkman Terraces) remain.
Learn more about the Beaconsfield Terraces in this one-hour walking tour led by Brookline Historical Society president Ken Liss.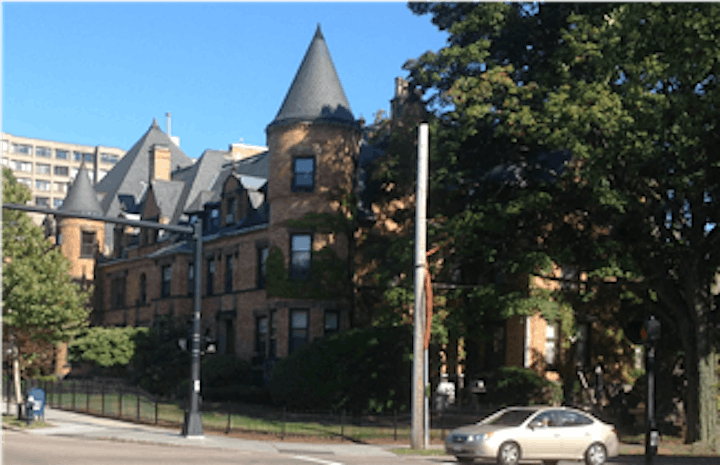 Organizer of Beaconsfield Terraces Walking Tour