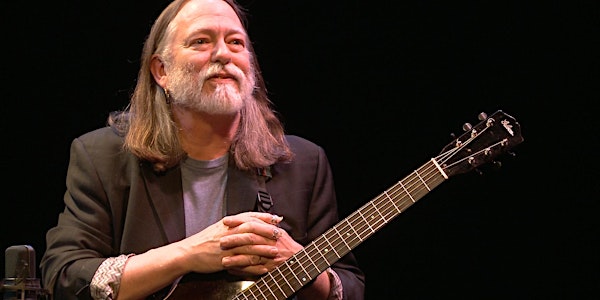 Beacon Hall presents Scott Ainslie
Beacon Hall presents Scott Ainslie
When and where
Location
Salisbury High School Auditorium 500 Lincolnton Road Salisbury, NC 28144
About this event
Beacon Hall, a non-profit regional music venue promoting musical diversity and education, is proudly hosting renowned acoustic blues guitarist, singer, songwriter and educator, Scott Ainslie, in the newly renovated Salisbury High School Auditorium, Salisbury, North Carolina on Friday, January 25. Music starts at 7:30 p.m.
In lieu of an admission price, donations to Beacon Hall will be gratefully accepted.
A seasoned performer and student of the roots music, Ainslie transcribed the original recordings of Delta blues legend, Robert Johnson; published a book and has an instructional DVD on Johnson's guitar work. On stage, in teaching concerts, workshops, and school residencies, Ainslie explores the African and European roots of American music and culture.
"With an expressive baritone and nimble fingers…Ainslie is a master of American acoustic Blues. He is also among the most highly regarded Blues historians, a veritable walking encyclopedia of Blues and Jazz."
- Seven Days, Burlington, VT
Employing vintage guitars, an African-style fretless gourd banjo, and his homemade one-string cigar box guitar, Ainslie brings the music and its history alive with carefully chosen personal anecdotes. Ainslie has been heralded in reviews as a masterful and thoughtful historian, story teller, and musician.
More information on Ainslie's work; a guide to YouTube.com videos, and links on blues resources for educators and students visit: http://CattailMusic.com.
For more information on the Beacon Hall concert and the Master Class Guitar Workshop contact director@beaconhall.org or call (980)234-4800.
Beacon Hall's mission is to connect the community through music and to empower students of all backgrounds to excel in academics, citizenship, and community pride.