Description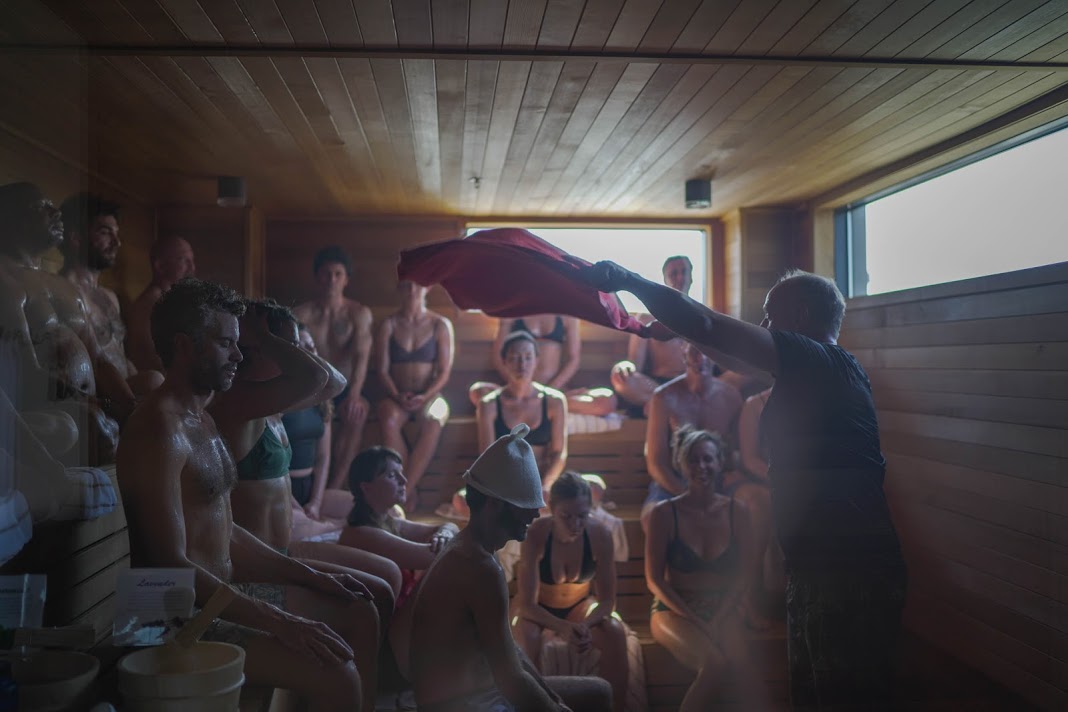 Join the 612 Sauan Society for a special beachside steam session during their annual Memorial Weekend Pop-up at Hidden Beach!

The "Aufguss" is a German wellness ritual which is performed in the sauna by an Aufgussmeister (steam master). It involves pouring water mixed with essential oils on the hot stones of the sauna stove, which vaporizes and quickly spreads throughout the sauna. The Saunameister distributes the hot steam using different rhythmic towel movement techniques, creating an intense but also relaxing and enjoyable multi-sensory experience.
This special Aufguss session is open to everyone and hosted by German Saunameister Karoline Lange. Karoline will showcase her interpretation of the "Aufguss" ritual and answer all of your questions during breaks.
We look forward to welcoming you to participate in an experience that allows you to go deep and connect with yourself profoundly. Reserve your seat soon; reservations are limited.
SCHEDULE:

3 - 3:30 PM: Warm-up round
3:30 - 4:30: Aufguss Steam Rounds (three rounds of steam and cold-down rotation)
4:30 - 5 PM: Open bench relaxation
A FEW THINGS TO KNOW FOR BENCHTIME WITH THE 612 SAUNA SOCIETY
What to bring
- Bathing suit (required)
- Water bottle (non-metal)
- Two Towels (one to sit on and one to use)
- Potluck Post-Sauna snacks to share (optional)
- All members and guests are expected to abide by the Sauna Society Code: 612saunasociety.com/code
Sauna Tips
Please arrive hydrated so you can enjoy the full benefits of your time on the bench.
Sauna promotes healthy blood flow by activation of the thermoregulatory system. Practicing full "rounds" will provide the full health benefits. A round consists of 10-20 mins in the hot room (your body will tell you when your time is up), followed by a cool-down period outside. Letting your body cool down between rounds by relaxing and cooling off at the rinse station will increase your circulation and provide the full physical and mental benefit of the experience. A typical sauna session consists of 3-4 rounds of this hot-cold treatment.
Learn more about the health benefits of Sauna here.
More
- Alcohol is not permitted.
- The 612 Sauna Society believes that everyone is equally worthy of love, respect, and dignity. We believe that differences of race, age, culture, religion, politics, sexual orientation, gender, gender variance, body shapes and sizes, nationalities, (and beyond) are simply part of being human. Our intention is to support a welcoming and inclusive environment. All members and guests are expected to abide by the Sauna Society Code.
- The Sauna will be staffed by a trained host. If you have further questions about Sauna, The Forge or the 612 Sauna Society, please ask a member of the Stoker Team, or email us at volunteer@612saunasociety.com.
- See you on the bench!