Take a break from Quarantine to discover deeper levels of Self-Awareness while breaking Soul Ties & Generational Traumaa. This is for YOU!
About this event
Do you need some time away? Are you ready hit the reset button? Do you need some space to get your Mind, Body & Spirit in alignment? If you are ready to invest in your wellbeing and experience new levels of happiness, you are invited to let go and join me for 5 days and 4 nights of indigenous emotional, physical the Riviera Maya.
Let go of limiting beliefs, guilt, shame, programming preventing you from the Divinity seeking to emerge through you
Fuel your Mind & Body with powerful affirmations, information and energy transmissions
Learn practical ways to balance your energy in times of stress and anxiety
Clear your chakras, reclaim your energy and increase your powers of manifestation
Create a new life narrative and positive self-talk to continue your transformation in your daily life
Connect with your intuitive nature, the Source of Life, ancestors and like-minded individuals on your similar path
Enjoy all the beauty and healing that the Caribbean waters, sacred land and indigenous people have to offer you and MORE WITH AMORA
I invite you to join the Energy & Alignment Weekend Experience where you will experience firsthand the transformation and Earth healing available to you in this tropical paradise.
We will release the old, usher in the new, swim in sacred waters, climb ancient Mayan Ruins, build lasting relationships and more!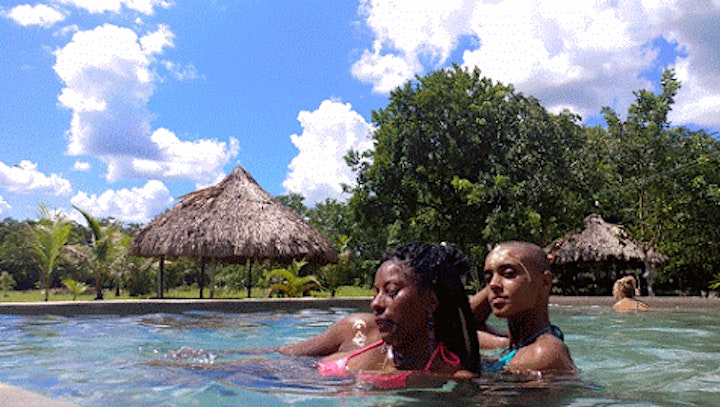 YOUR INVESTMENT INCLUDES:
5 Days & 4 Nights
Beachfront Hotel Accommodations
Ground Transportation
Retreat Swag Bag
Tour of Mayan Ruins
Cenote Tour
Beach Day
Jungle Bike Ride
Daily Energy Clearing
Elemental Alchemy Ritual
Crystal Energy Healing w/ Amora
Cleansing & Grounding Workshop
Amora Energy Feather