Join us in doing yoga at the beautiful Santa Monica beach !
About this event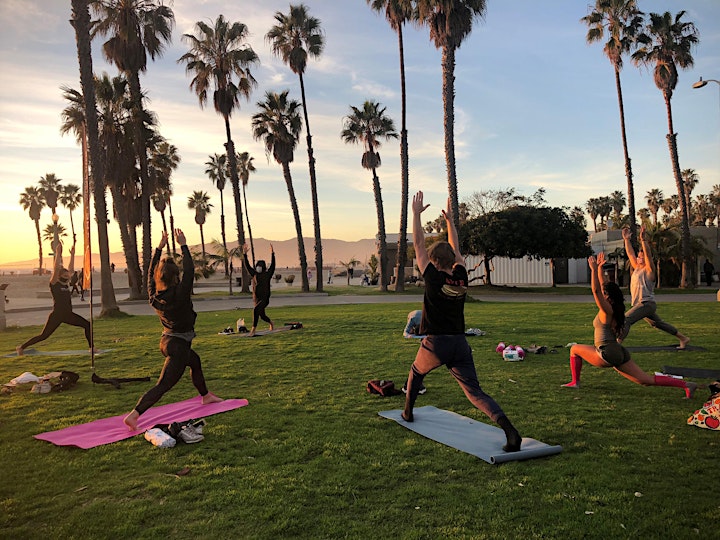 This event combines many of our favorite things -- yoga, the beach, and friendships. We believe in romanticizing our daily lives and what better way to do that than doing yoga on a beautiful beach in Southern California? In this class, Sarah will lead us through yoga flows that invite us to check in with our body and mind. We will leave the mat feeling centered and rejuvenated.
This event is sponsored by The Phoenix, a nonprofit organization that leverages community and fitness to lead a healthy lifestyle without substance use. We ask only one thing from our participants -- 48 hours of sobriety. To ensure a safe and healthy space, we ask everyone who has not been vaccinated to wear a mask.
There are many benefits of attending Phoenix events:
Free loaner yoga mats provided
Extra PPE (if you forget a mask or it breaks, we have one for you)
Community of shared experiences of wanting to lead a healthy lifestyle minus drugs
We will meet every Wednesday at 4:30 PM at the grassy patch next to Lot 5. The best way to spot us is by looking for a a volunteer who will be wearing our shirt. Parking is just $2 at the lot.
You may bring your own mat and supplies if you wish. We also recommend bringing a jacket or sweater, as the weather can get chilly in the evening hours. Space is limited, so please register for the class here (click on "Find a Class," "Local Programs" and then enter your Zip Code). This ensures that we can provide adequate equipment and maintain an appropriate number of participants due to COVID-19 restrictions.