| | |
| --- | --- |
| | |
Event Details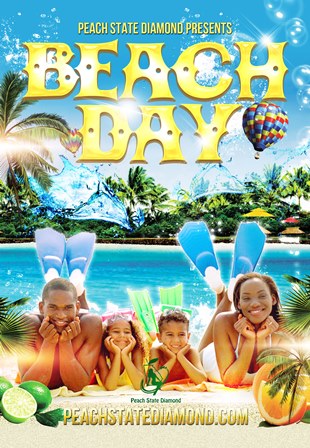 BEACH DAY

JULY 18, 2015
Driessen Beach - Hilton Head, SC

What better way to enjoy a beautiful summer day than a day at the beach with family and friends!
We will enjoy a day of fun in the sun at one of Hilton Head's most popular beaches, Driessen Beach.
Break out the swimsuits/swim trunks, pack your picnic baskets and fill the coolers....DRIESSEN BEACH HERE WE COME!!! 

Travel Package Includes
Roundtrip transportation from Atlanta via motor coach
Cold beverages and snacks on the bus
Movies on the bus
PSD Travel Staff will travel with you

This is a one day turnaround trip.
Hotel Accommodations ARE NOT included.

Package Price
$65 per person

-One child attends free for every 2 full fare paying adults.
-Price is the same for children 3 years of age and older.
-Children attending that are 2 years of age and younger must be seated on your lap.

Umbrella/2 Chair Rentals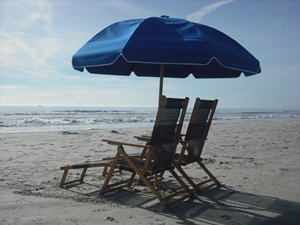 If Umbrella/Chair Rental is desired, you will pre-pay through us.
They will be set up w/reserved tags when you arrive on the beach.
Rental Package - Umbrella/2 Chairs - $40
Umbrella/Chair Rental monies due by July 10, 2015.


Pick Up Location
Toys R Us Parking Lot
2918 Turner Hill Rd
Lithonia, GA

We strongly urge you to get dropped off/picked up at your designated pick up location.

Peach State Diamond Travel is not responsible for theft, damage or towing of any vehicles left at these locations.

Driessen Beach Amenities
Seasonal Life Guards
Restrooms
Sand showers
Vending Machines
Playground
A few picnic tables - one with a grill nearby
(Grilling is not allowed on the beach, only at the pavilions near the picnic tables.)
The boardwalk to the beach is long.  Make sure that your cooler or picnic basket is on wheels.

PROHIBITED Items
Alcoholic Beverages (including beer and wine)
All forms of glassware
Littering
Indecent exposure/Nudity
Disorderly conduct
Disturbing the peace
Unauthorized vehicles
Fires and fireworks
Shark Fishing
No frisbees or other team sports involving a ball in designated swimming areas
No fishing or surf casting in designated swimming areas
No animals allowed on the beach between 10am-5pm
Removing, harming or harassing of any live beach fauna (sea turtles, sand dollers, conchs, starfish, etc.)
Removal, alteration or damage to dunes, sea oats or other dune flora 
Operation, launching or landing of unauthorized motorized watercraft
Unauthorized commercial activity
Unauthorized use/wearing of lifeguard emblems, insignias, etc.
Soliciation or distribution of handouts
Kites not under manual control
Stunt kites 10am-6pm

Beaufort County Sheriff Department patrols the beaches and enfores all regulations.  Violators of regulations are subject to fines up to $500 per each offense.

Other Info
Average Air Temperature in June - Mid 80's
Average Ocean Temperature in June - Low 80's

Packing Suggestions
iPod/MP3 Player
iPad/Kindle/Nook/other E-reader
Hats/sunglasses
Sunscreen
Lip Balm
Large blanket
Beach towels
Beach balls
Beach shoes or flip flops

Travel Itinerary
Saturday, July 18
5am - Pick up in Lithonia
9am - Arrive in Hilton Head, SC
5pm - Load bus to depart beach
9pm - Arrive in Lithonia

All times are estimates and subject to change.  

Please arrive at your pick up location BEFORE your scheduled pick up time.  We cannot sit and wait.

We strongly urge you to get dropped off/picked up at your designated pick up location.

Peach Sate Diamond Travel & Tours is not responsible for damage, theft or towing of any vehicles left at designated pick up location.


Policies, Payments & Fees 
-Due to contractual obligations with the motor coach provider, payments to Peach State Diamond are NON-REFUNDABLE & NON-TRANSFERABLE.

-Each participant will sign a Liability Waiver Form before boarding the motor coach.

-If you are unable to attend, a free, one time name change is allowed.

-If remaining balance is not paid by the deadline, your reservations will be cancelled and all monies paid will be forfeited.

-Name changes WILL NOT be accepted after June 6 (no exceptions). 

-If a payment made via check is returned, a return check fee of $35 will be imposed. Your replacement payment, including the $35 check fee must be paid within 24 hours via credit/debit card.

-Peach State Diamond is not responsible for theft, damage or towing of vehicles left at pick up locations.

-We strongly encourage to you to get dropped off/picked up at pick up locations.

-All correspondence regarding this trip is sent via email. Please provide an email address that is checked frequently.

-Peach State Diamond Travel reserves the right to use all client images or likeness in connection with still photography or recorded video.  Attendance at any Peach State Diamond event gives consent to be photographed for use in print or electronic publicity on social media sites.   

Payment Methods
Trip Website:
www.beachday2.eventbrite.com  
Credit/Debit Cards and Electronic Checks are acceptable forms of payment. There is an additional fee charged for making payments via the trip site. These fees ARE NOT deducted from the cost of your trip. 

PayPal:
If you have a PayPal account, payments can be sent directly toinfo@peachstatediamond.com. There are no additional fees charged when using this method of payment.
Please be sure to reference which trip you are paying for in the Notes/Message section. Also include a contact number.


Contact Us
Peach State Diamond Travel & Tours
info@peachstatediamond.com
(844)PEACH12
Where

Hilton Head
64 Bradley Beach Rd
Hilton Head , SC 29928


Organizer
PEACH STATE DIAMOND
Peach State Diamond Travel & Tours is a full service travel agency based out of Atlanta, Georgia that specializes in group, business and individual travel.
We realize that a great vacation is not just about booking airline tickets and making hotel reservations, but rather about creating cherished, unforgettable lifetime memories at affordable prices.
We are certified, licensed, and experienced travel consultants whose focus is on servicing your travel needs.

Business Hours
Monday - Friday, 4:30pm - 8:30pm
trips@peachstatediamond.com