Beach Dances: Earthian Folk Dance Workshop with DaEun Jung
Description
Earthian Folk Dance (EFD) is a communal dance activity created and performed by Earthians (that's us!) In this workshop, Earthian dancers will demonstrate and teach some sections of Earthian Folk Dance. All are welcome to participate after learning the simple steps, and then are invited to perform with EFD dancers at the Beach Dances Performance on Saturday June 22 (optional.)
Earthian Folk Dance celebrates team spirit and bodily exhilaration and challenges both the hyper-individuality of post-modern choreographies and the hyper-cultural-representation of traditional folk dance, questioning the cultural and somatic identity of each participant. EFD investigates contemporary tactics of organizing repeatable steps and rhythmic play of body-generated sounds which are accessible to participants of diverse movement backgrounds. EFD invents movement tasks that require spontaneous decision making and communal effort to fulfill which potentially take the group dance to virtuosity!
Bring a reusable water bottle, sun protection, and dress to move. All ages, no experience necessary.
---
DaEun Jung is a bicultural dancer-choreographer whose work reveals her past and present body memories. Her works have been presented at Electric Lodge, Highways, The Mortuary, Pieter, REDCAT, and MR at Judson and supported through artist-in-residence programs of Santa Monica Cultural Affairs @Camera Obscura, LAPP D+R @Automata, and Show Box/LA @We Live in Space. She redefines the principle, form, and context of Korean folk dance in inter/multi-cultural settings as a continuation of her graduate study at UCLA where she received her MFA and Westfield Emerging Artist Award. She has worked with Oguri & Roxanne Steinberg, Yuval Sharon, Victoria Marks, Milka Djordjevich, Ros Warby, Wilfried Souly, Jeanine Durning, Shahar Biniamini, and Melinda Ring. daeunjung.com
Join us for a week of contemporary dance open rehearsal, workshops and performances from local choreographers Heyward Bracey & Nguyen Nguyen, Paola Escobar, Maya Gingery, Rebeca Hernandez, DaEun Jung, Shaina Lynn & Isabel Ivey, Carol McDowell, alexx shilling and Christine Suarez, plus Encounter (organized by Mariel Carranza). Beach Dances: Shared Practice is curated by Allison Wyper of Rhizomatic Arts.
Explore the full program schedule here.
Beach Dances: Shared Practice situates the practice and creation of dance in the daily life of the beach. While the artists work, you are invited into an open-air glimpse of the rehearsal room – and a new perspective on the movements of beachgoers around you.
Beach=Culture is a program of Santa Monica Cultural Affairs #ArtSaMo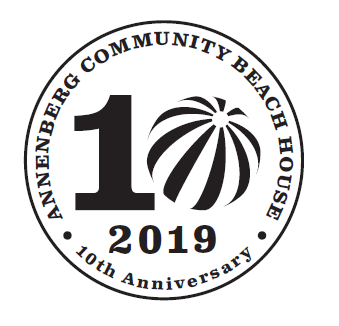 ---
By registering for this program via this Eventbrite page, you consent to receiving the occasional email about Beach House events from beachhouse@smgov.net or culture@smgov.net. You can unsubscribe, or change your preferences at any time using the "unsubscribe" or "manage preferences" links on these emails.
Stop by early to save your seat and check out the historic site. Picnickers welcome (no pets, alcohol or glass permitted onsite.)
Tickets are free but space is limited and reservations are required. Arrive by 15 min before start time to retain your reservation. Late seating, even for reservation-holders, is not guaranteed. To adjust or cancel your reservation for this event, email culture@smgov.net. We appreciate your keeping in touch!
Getting Here: The Beach House is located at 415 Pacific Coast Highway, Santa Monica, CA 90402 on the west side of Pacific Coast Highway. Enter off PCH at the Beach House Way traffic light.
Accessibility: The Annenberg Community Beach House is wheelchair accessible and ADA compliant. If you require any special disability-related accommodations, please contact us at culture@smgov.net, call us at (310) 458-8350 or TDD: (310) 458-8696 at least 5 days prior to the event.
Parking: The parking rate is Apr-Oct: $12/day or $3/hour; Nov - Mar: $8/day or $3/hour, payable at the park and pay machines in three areas of the ACBH parking lot. Credit cards or exact change only. Handicapped placards and Senior Beach Permits are accepted. For other parking info and lot hours, please check the website for details.
Other events: To view & make reservations for future free Beach=Culture events, check annenbergbeachhouse.com/beachculture and santamonica.gov/arts/beach-culture
General Info: For hours, events and more, visit annenbergbeachhouse.com, or call (310) 458-4904. Back on the Beach Café hours are subject to change but are generally through 8 pm in the summer and 3 pm in the offseason, call (310) 393-8282 to confirm.