Multiple Dates
Beach Dances: Contemplative Dance Practice with Carol McDowell
Description
Drawing upon a practice created by her mentor Barbara Dilley, a member of Grand Union and the Cunningham Dance Company, Carol McDowell leads three morning sessions of Contemplative Dance Practice at the Beach.
CDP joins the personal awareness practice of meditation with dance improvisation. The starting point is to wonder and wander, alone and together, in an open space of mindful moving and community. We come together to sense and be curious, to ponder and be surprised as our thoughts and actions arise, dwell, and, fall away in a continuous present. CDP begins with sitting meditation, shifts into individual practices to wake and warm up body mind, then moves into open space and dance time with others. The practice ends with a short sitting meditation and discussion time.
This workshop is open to all bodies interested in movement, meditation and improvisation who would like to begin the day at the Beach with a collective contemplative dance practice. Bring a reusable water bottle, sun/wind protection, and dress to move. No experience necessary.
---
Carol McDowell is a BESSIE and Lester Horton Award winning interdisciplinary dance artist and lighting designer. Her work has been presented at Highways, Pieter, Skirball, Anatomy Riot, Platinum Oasis, Naropa, BMoCA, The Kitchen, DTW, PS 122, and abroad. She has performed in works by Alexx Shilling, Kevin Williamson, Jmy James Kidd, Body Weather Laboratory, Maria Garcia, Liz Hoefner Adamis, Laurel Jenkins, Nickels Sunshine, Victoria Marks, Cid Pearlman, Barbara Dilley, Karen Finley, Pooh Kaye, Tim Miller, John Bernd, Poppo, Kei Takei, Jack Moore, and is a member of Encounter with Mariel Carranza. McDowell co-directed Crazy Space at 18th Street, and co-founded max10 performance lab at the Electric Lodge and the Mariposa Collective with Barbara Dilley, Diane Butler and Polly Motley in Boulder. McDowell teaches dance studies and yoga at Rio Hondo College and West Los Angeles College.
Join us for a week of contemporary dance open rehearsal, workshops and performances from local choreographers Heyward Bracey & Nguyen Nguyen, Paola Escobar, Maya Gingery, Rebeca Hernandez, DaEun Jung, Shaina Lynn & Isabel Ivey, Carol McDowell, alexx shilling and Christine Suarez, plus Encounter (organized by Mariel Carranza). Beach Dances: Shared Practice is curated by Allison Wyper of Rhizomatic Arts.
Explore the full program schedule here.
Beach Dances: Shared Practice situates the practice and creation of dance in the daily life of the beach. While the artists work, you are invited into an open-air glimpse of the rehearsal room – and a new perspective on the movements of beachgoers around you.
Beach=Culture is a program of Santa Monica Cultural Affairs #ArtSaMo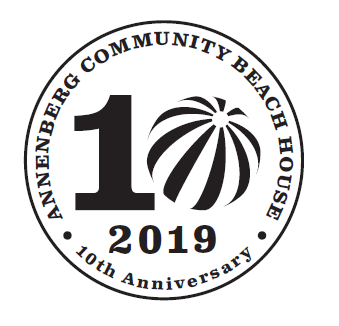 ---
By registering for this program via this Eventbrite page, you consent to receiving the occasional email about Beach House events from beachhouse@smgov.net or culture@smgov.net. You can unsubscribe, or change your preferences at any time using the "unsubscribe" or "manage preferences" links on these emails.
Stop by early to save your seat and check out the historic site. Picnickers welcome (no pets, alcohol or glass permitted onsite.)
Tickets are free but space is limited and reservations are required. Arrive by 15 min before start time to retain your reservation. Late seating, even for reservation-holders, is not guaranteed. To adjust or cancel your reservation for this event, email culture@smgov.net. We appreciate your keeping in touch!
Getting Here: The Beach House is located at 415 Pacific Coast Highway, Santa Monica, CA 90402 on the west side of Pacific Coast Highway. Enter off PCH at the Beach House Way traffic light.
Accessibility: The Annenberg Community Beach House is wheelchair accessible and ADA compliant. If you require any special disability-related accommodations, please contact us at culture@smgov.net, call us at (310) 458-8350 or TDD: (310) 458-8696 at least 5 days prior to the event.
Parking: The parking rate is Apr-Oct: $12/day or $3/hour; Nov - Mar: $8/day or $3/hour, payable at the park and pay machines in three areas of the ACBH parking lot. Credit cards or exact change only. Handicapped placards and Senior Beach Permits are accepted. For other parking info and lot hours, please check the website for details.
Other events: To view & make reservations for future free Beach=Culture events, check annenbergbeachhouse.com/beachculture and santamonica.gov/arts/beach-culture
General Info: For hours, events and more, visit annenbergbeachhouse.com, or call (310) 458-4904. Back on the Beach Café hours are subject to change but are generally through 8 pm in the summer and 3 pm in the offseason, call (310) 393-8282 to confirm.