Event Information
Location
Lewes
TBD
Lewes, DE 19958
Enjoy world class craft breweries at the Delaware Beaches!
About this event
Travel in comfort and enjoy the best breweries Southern Delaware has to offer! The Jolly Trolley Beach Brew Tour transports you to beer heaven as we travel to four of the premier breweries in the area showcasing world famous beers, and unique brews.
Great for family groups, corporate events, team bonding, bachelorette and bachelor parties our Beach Brew Tour is the perfect way to sample the best brews at the beach. Sit back, relax, and let us take care of the driving for you!
Departures: Departing from your specified location in Lewes, Rehoboth Beach, Dewey Beach, or Long Neck at 12:00pm noon (or your specified departure time, pending vehicle availability).
Group Sizes: 2-18
Tour length: approximately 5.5 to 6 hours
Featured Breweries on our Beach Brew Tour:
Big Oyster Brewery
Dewey Beer Co.
Dogfish Head Brewery
Revelation Craft Brewery
*Ticket Price includes safe and reliable roundtrip transportation to four premier Southern Delaware breweries. Rate includes a 20% Driver Gratuity and all fees. Free beer samples may be offered at each brewery location upon request. Rate does not include drinks or items purchased at each location. No physical tickets will be issued. A digital ticket will be emailed to you. Please keep this email and show it to your driver at time of service. Upon receipt of your confirmation email our vehicle will be fully reserved for your group.
Reservation must be made online. Ticket sales are non-refundable.
*A Local Brewery or two that is not on our Beach Brew Tour can replace one or two breweries on our scheduled itinerary as long as the total time frame remains unchanged. Tours typically begin at 12:00pm. Our vehicle availability is only confirmed on the dates listed on our ticket menu, however, to reserve our Beach Brew Tour on another travel date please contact our Charter Office.
*Create-your-own Brewery Tours are also available upon request, and our Charter Agents will be happy to craft your perfect brewery tour! Please contact our Charter Office directly at reservations@jollytrolley.com or give us a call at (302) 644-0200 with any questions, and to reserve one of our vehicles for your upcoming brewery tour travel plans!
COVID19 Safety & Disinfection:
*The safety of our passengers is our top priority and we are following all CDC and State of Delaware recommendations in order to continue to provide safe and reliable transportation. Our vehicles are fully disinfected before, during (if/when passengers are not present), and after each trip, and all of our vehicles are supplied with hand sanitizer for our travel groups use if required. Upon request, we will install a sneeze guard in our sedan vehicles which is a clear plastic barrier that is conveniently and securely hung between the passenger and driver compartments as an additional safety feature. At this time we strongly recommend that our passengers wear face coverings while in our vehicles (vaccinated or unvaccinated) in accordance with the State of Delaware requirements and CDC recommendations. Groups that are traveling together and living together do not have to social distance during a charter trip, however, we may block off the seat(s) directly behind our chauffeur to follow safe social distancing protocols. Our vehicle passenger capacity limits are subject to change pending the current State of Delaware COVID19 Pandemic social distancing mandates. Our passengers safety is always our top priority, and we are diligent in our commitment to providing safe and reliable service as we are the transit professionals in our market.
*Trips operated by the Jolly Trolley Limousine Service LLC.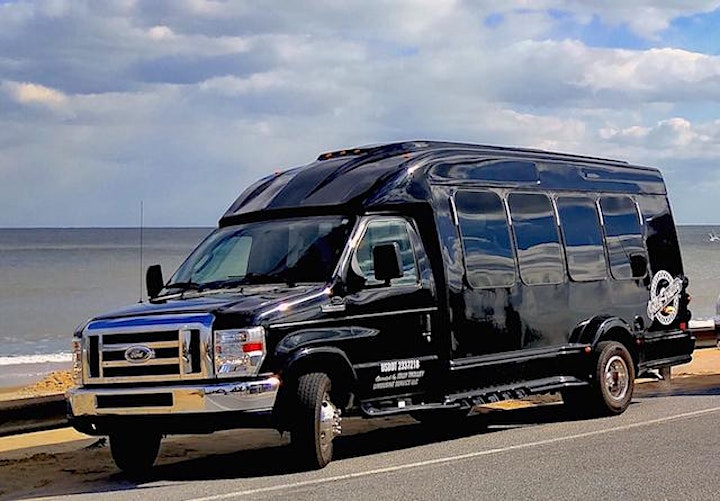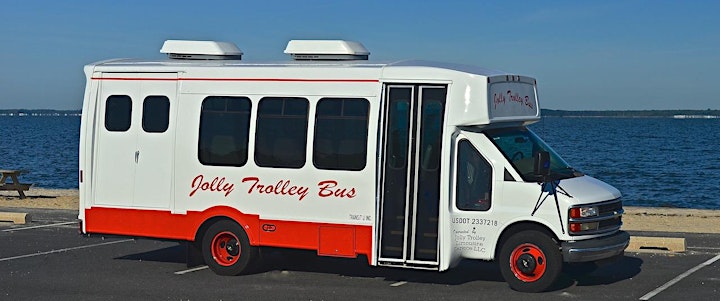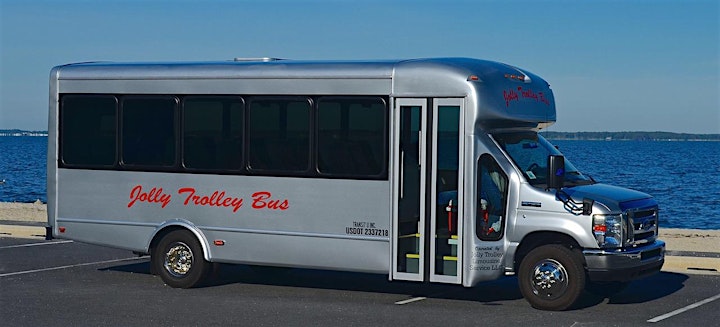 Location
Lewes
TBD
Lewes, DE 19958